Israeli investors jailed in Tbilisi, claim government set-up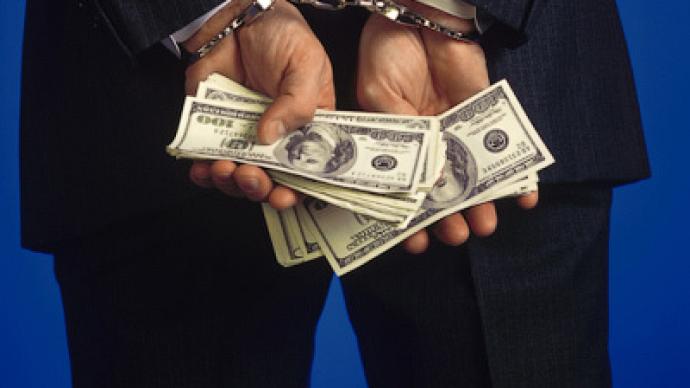 Two Israeli businessmen owed almost $100 million by the Georgian government have been found guilty of bribery by a criminal court in Tbilisi. This follows a lengthy trial, with both businessmen claiming to be the victims of a government setup.
Ron Fuchs was handed seven years in jail and a $295,000 fine, while his associate Zeev Frenkiel was given 6.5 years and a $60,000 fine.In February 2010, a London arbitration court ruled that Mikhail Saakashvili's government should compensate the two businessmen $98 million over a breached contract. The controversial trial caused tension between Tel Aviv and Tbilisi, with Georgia's parliament speaker being asked to postpone his visit to Israel.Fuchs was arrested in the Georgian city of Batumi in October last year. He was there on the personal invitation of the Georgian prime minister to settle the long-running financial dispute Fuchs had with Georgia. While speaking to Georgian Deputy Finance Minister Avtandil Kharaidze, Fuchs and Frenkiel agreed to pay a $7 million bribe in exchange for the Georgian government not resisting the London court ruling, the RIA Novosti news agency reported.Supporters of the Israeli businessmen say they are victims of Georgia's propaganda machine and that the court hearing proceeded with numerous violations."After [them] being in prison for about five months, the judge simply did not have any chance to release them. In this case, it would eventually show that they were in prison illegally. This would show that the law enforcement body of the country conducted an illegal operation against them, therefore the judgment announced is a kind of approval of what the law enforcement body did before that," said the jailed investor's lawyer, Archil Kbilashvili.
Watch RT correspondent Ekaterina Gracheva's report
Fuchs went to Georgia in the 1990s, after the civil war in the country, when there were few investors in Georgia.Greg Craig, Fuchs' lawyer, claims the businessman was entrapped by the Georgian government to avoid paying Fuchs the millions he was owed."There was, in fact, a cooperation, a collaboration between four important ministries in the government, and probably with the approval of the president – the Ministry of Finance, the Ministry of Justice, the Ministry of the Interior and the Prime Minister's Office – all of which came together with the plan to entrap Ronnie Fuchs," he said. "Fuchs was then informed through diplomatic channels that he would not be released until the arbitration award was waived."
Kakha Kukava, leader of the Conservative Party of Georgia, says Rony Fuch's case sends a worrying signal to foreign investors. "It was a signal not only for Israeli businessmen, but also for European and American businessmen, that if you are not in corrupt ties with the Georgian government, you cannot do business in Georgia. The same signal was sent four years ago when the office of Sony was raided by the Tbilisi police," said Kukava. "It will be tragic for the Georgian economy, especially after this case was monitored by the Israeli government and different international groups."
So what signal does this send to anyone else who might be considering putting big money into Georgia?"The odds of him succeeding in Georgia are very slim – less than 0.01 per cent," said Greg Craig. "So it's a good warning to businessmen who are thinking of investing in Georgia that they should think twice and they should beware."For now, Georgia may have saved itself a lot of money. Considering the fact last years' foreign investments came to US$433 million, avoiding parting with nearly a quarter could be termed no mean feat.But the overall cost to Georgia's economy could be colossal, as not many investors like doing business with people who do not settle debts and film them with hidden cameras.And as long as Fuchs and Frenkiel stay in prison, some businesses may well decide that this is not the kind of Georgian hospitality they want to invest into.
You can share this story on social media: