Syrian kills Russian wife for supporting President Assad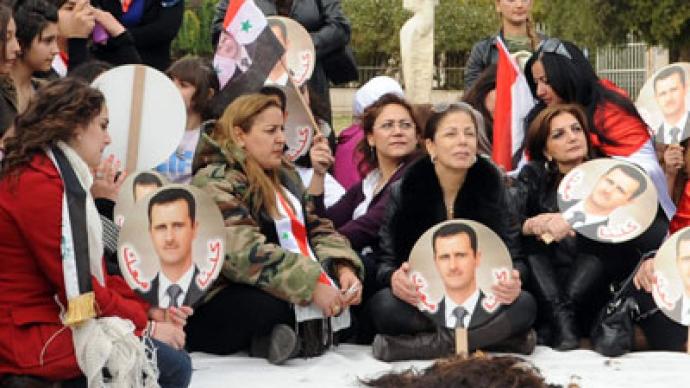 A Syrian businessman in Aleppo has shot his wife for supporting President Bashar al Assad, AFP reported quoting the deceased woman's cousin.
Mohammad O., around 40 years old, who runs a clothes shop in the al Maissar district of Aleppo, reportedly shot his spouse three times using a pistol, 30-year-old office employee Ahmad said."The dispute started when he criticized Bashar al Assad, while she defended the President. The quarrel escalated, and he shot her," Ahmad told AFP.The husband then went outside and explained to onlookers that his wife, whom he met in Russia during a business trip and has been married to for 4 years, "didn't stop showcasing her support for Bashar [al Assad]," and that he simply "couldn't take her attitude anymore." The neighbourhood in which the couple lived has been wracked by unrest and is under the partial rule of the rebels, the police are virtually powerless and the husband was not detained after the killing. Insurgents seized the town in July, and since then the town has been divided into sectors, with approximately half of it controlled by the government, and the other half by rebel forces.