Italian technician, two Russian workers kidnapped in Syria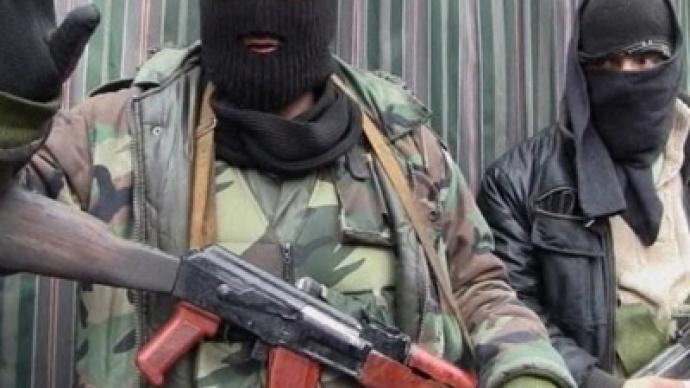 The Russian embassy in Syria has officially confirmed that two Russian citizens have been kidnapped in the coastal city of Latakia. An Italian engineer has also been abducted, according to Italian officials.
The spokesman for the Russian Embassy in Syria, Sergey Markov, has confirmed that three people have been kidnapped. "The embassy is working actively to determine their location," Markov added.The names of the two Russian citizens have not been revealed, while their Italian colleague has been identified as 63-year-old engineer Mario Belluomo from Catania in Sicily.All three men were said to be working for the Syrian-owned Hmisho steel plant.The Italian Foreign Ministry has informed the relatives of Belluomo. "We are working with the utmost commitment and with the same dedication with which our embassies and consulates give assistance daily to our countrymen in difficulty, including in risky regions and situations," Italian Foreign Minister Giulio Terzi saidSo far no one has claimed responsibility for the abduction so far. Meanwhile, Turkish media is reporting that NBC's chief foreign correspondent and Middle East bureau chief Richard Engel along with his Turkish colleague Aziz Akyavas went missing last week. The story went viral on social media while NBC reportedly asked for a media blackout in order to address the situation without endangering the reporters' lives.News of the kidnapping comes not long after it was alleged that Ukrainian journalist and writer, Ankhar Kochneva was abducted by soldiers from the Free Syrian Army.A month after being taken captive, the kidnappers released a video where Kochneva addressed the Embassies of Ukraine and Russia, as well as the Syrian government, asking that the demands of the kidnappers be met. In another video the kidnappers also threatened to target all Russians, Ukrainians and Iranians who are now in Syria. However, it could not be verified if the video was made by the same individuals who took Kochneva hostage.
You can share this story on social media: