Syrian rebels declare Damascus airport now military target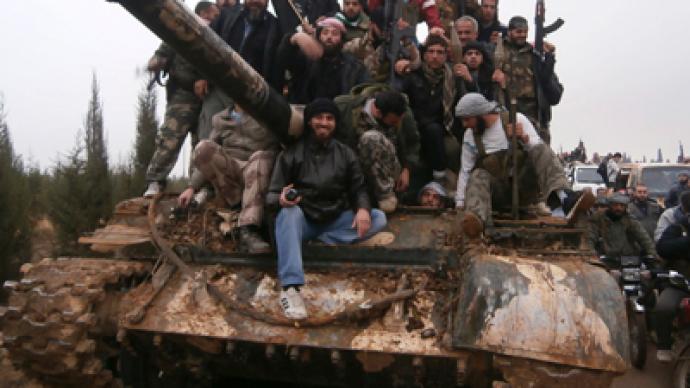 Syrian rebels have declared Damascus International Airport to be a military target, warning airlines and civilians to avoid the area. Clashes around the airport have intensified recently, disrupting work at the hub.
"The rebel brigades who have been putting the airport under siege decided yesterday that the airport is a fair target," rebel spokesperson Nabil al-Amir of the Damascus Military Council said on Friday. Syrian rebels have been targeting the country's airports for several days now. Last week, the main road to the Damascus airport was closed due to heavy fighting between government troops and armed opposition forces.Several major airlines were forced to cancel flights into the city.Attacks on Syrian airports were only a matter of time, Ibrahim Alloush of the Zaytouneh University in Jordan, told RT."The rebels have been attacking civilian targets all over Syria for the last 21 months, so it wouldn't be a surprise if they also tried to attack the main airport in Damascus. It wouldn't be too hard for a group of terrorists to do hit-and-run operations against a settled base, especially if it's a civilian stationary base," Alloush explained.Meanwhile, government forces are massing in the suburbs of Damascus, the Syrian Observatory for Human Rights reported.According to activists, loyalist troops and tanks are heading to the suburbs of Daraya and Moadamiyeh – two key positions used by the rebels to launch incursions into the capital.