Syrian military retakes airport road after fierce clashes, two Austrian peacekeepers wounded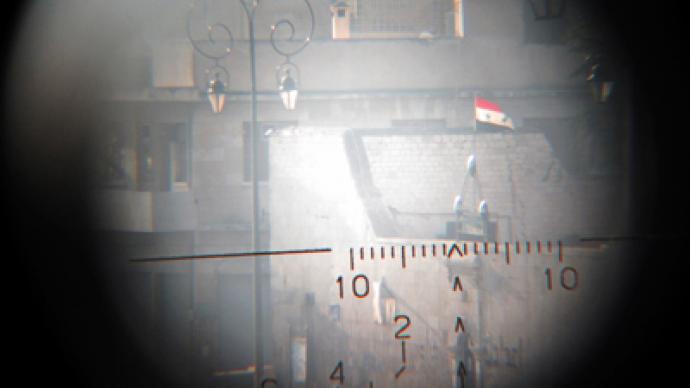 Heavy clashes between Syrian rebels and government forces outside Damascus forced the closure of the main airport road. Two Austrian UN soldiers were injured and major airlines canceled flights to the city before government forces secured the area.
Syrian state media said the military had secured Damascus airport road on Thusday, just hours after rebel fighters reported being in a fierce standoff with security forces. The UK-based Syrian Observatory for Human Rights (SOHR) earlier said that intense fighting was raging "along all the areas along the road" to the International airport, southeast of the city.Two Austrian peacekeeping soldiers were wounded when their convoy came under fire near the airport, the defense ministry in Vienna said. One soldier was shot in the arm, the other in the shoulder. Neither soldier is in critical condition. A vehicle from their convoy was also seriously damaged in the melee. Austria currently has 360 soldiers deployed with the UN peacekeeping force on the Golan Heights, which Israel captured from Syria during the 1967 War.Dubai-based Emirates Airlines suspended flights to Damascus on Thursday, in the face of what activists described as the most intense fighting in that area since the uprising began against President Bashar al-Assad 20-months ago."Emirates has suspended all flights to and from Damascus effective immediately and until further notice," a company spokesperson said."Emirates apologizes for any inconvenience caused to its customers. However the safety of our passengers and crew is of the highest priority and will not be compromised," he continued.EgyptAir also canceled a scheduled flight to the Syrian capital on Friday.The road to the airport, located some 17 miles from the heart of Damascus, cuts through the strategically important eastern Ghouta suburbs.Eastern Ghouta has been the scene of regular government airstrikes attempting to uproot rebel bases in the region.A Syrian security official told AFP the army is attempting to regain full control of the capital and establish a buffer zone with a radius of five miles around it.The latest violence comes as Syria faced a nationwide Internet blackout on Thursday. Interrupted cell phone and landline service was also reported throughout the country.
You can share this story on social media: