Total blackout: Syria goes offline nationwide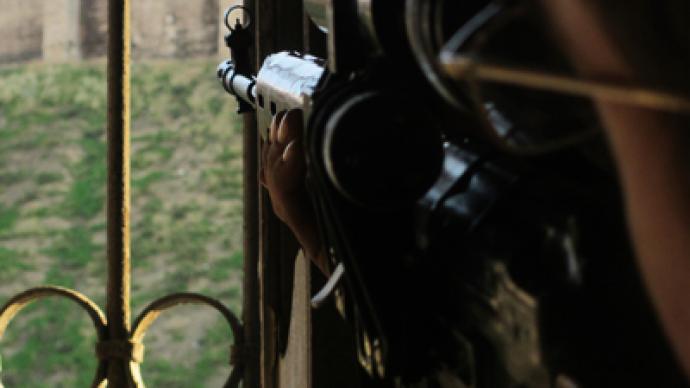 The internet in Syria has been shut off nationwide, say two US based web-monitoring companies. During the 20 months of civil uprising, Syria has gone through partial internet disruption, but a 100 per cent blackout is unprecedented.
US-based network security firm Renesys registered Syria disappearing from the internet at 12:26pm local time (10:26 GMT)."All 84 of Syria's IP address blocks have become unreachable, effectively removing the country from the internet," reads Renesys' blogpost. The same was confirmed by Akamai Technologies Inc, another US-based company that distributes content on the internet.Syrian state TV denied the blackout was nationwide. It said the outage was cause by a technical failure, only affected some provinces and that technicians were trying to fix the problem. The Syrian Information Ministry blamed "terrorists" for the outage, as reported by the broadcaster.
According to Renesys, there are still a few Syrian networks, which belong to Tata Communications, that remain connected to the internet. "These are potentially offshore, rather than domestic, and perhaps not subject to whatever killswitch was thrown today within Syria. These five offshore survivors include the webservers that were implicated in the delivery of malware targeting Syrian activists in May of this year," writes the company. Activists in Syria reached Thursday by satellite telephone confirmed the unprecedented blackout. They also complained of difficulties with cell and landline telephone connections. Phone disruptions can be tracked by a Renesys diagram.
The Associated Press commented that previously authorities cut phone lines andi nternet access in select areas where regime forces were conducting major military operations to disrupt rebel communications.Hacktivist group Anonymous reacted swiftly, tweeting they "know what happens in the dark #OpSyria" and offering numbers for a dial-up connection.
The shutdown comes amidst reports of intense fighting in the country's capital, Damascus. The fighting has reportedly grounded all the flights in the international airport.An uprising against Syrian President Bashar Assad began in March last year and soon grew into a fullscale civil conflict. Over 32,000 people have died in clashes between opposition and government troops, with a further 420,000 becoming refugees.Syrian state media maintain that Damascus continues to "cleanse" what they have branded as "terrorists" from the region.
You can share this story on social media: