New spin in media war? Syria uncovers TV hijack plot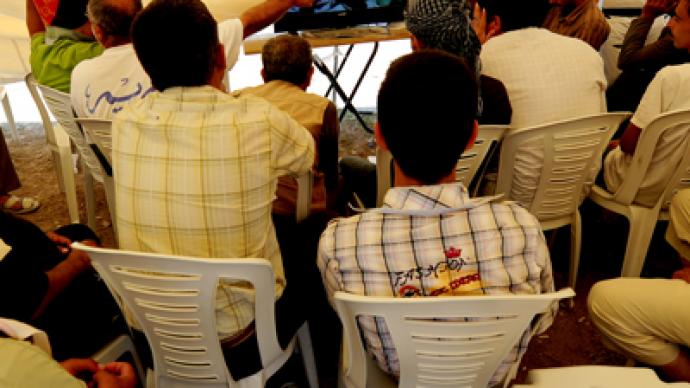 Syria has accused Western and Arab intelligence agencies of plotting to "hijack" its satellite channel frequencies in order to spread misinformation about the alleged advances of the rebels, military defections or the fall of certain cities.
"An Information Ministry source warned that Western intelligence are planning, in cooperation with some Arab parties, to hijack the frequencies of Syrian satellite channels," state news agency Sana reported on Sunday.The ministry said its goal would be to broadcast false news on an "alleged coup d'etat" and that for this purpose they could use "Syrian presenters and journalists who work for Arab and Western channels, or who might have been abducted."Similar alarms about a new plot against Syria were also broadcast through other official national media sources such as Syria TV, al-Dunia TV, and Sham FM.It is not the first time Syria's Information Ministry has warned of misleading media reports pretending to be coming from official Syrian TV sources.On Friday, the ministry announced that a satellite channel was using the logo of the Syrian Satellite Channel and its frequency. The channel was reportedly broadcasting nationalistic songs in an alleged test run before a massive media attack against Syria.The Information Ministry emphasized that the genuine Syrian channels can be recognized by the presence of well-known presenters and programs.Earlier Sunday, some satellite channels reported on aerial bombardment of Damascus by government forces, but these reports were denied by the official state media.Sana's official website was down late Sunday after spreading the ministry's warning.
You can share this story on social media: