Two explosions rock Syrian capital Damascus, eyewitnesses report casualties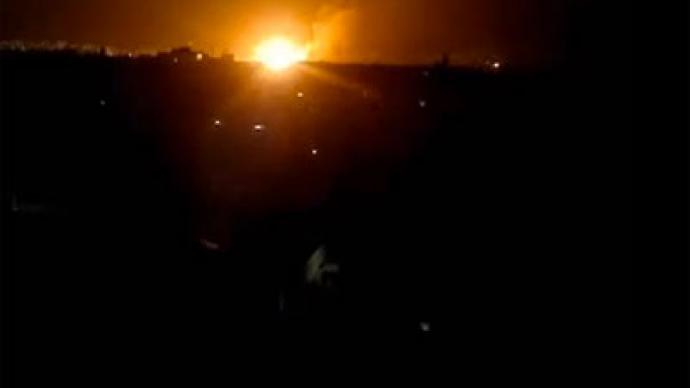 Two explosions have shaken the Syrian capital, targeting the Air Force intelligence building. Conflicting reports suggest that at least 15 people might have been wounded.
Locals reported seeing ambulances rushing to the scene of the blasts. Syrian state TV has, according to the Associated Press, reported only one blast. Local sources say there were two blasts that were heard across the city. Information about casualties is conflicting – some cite government officials as saying there were no casualties in this latest attack, but others say there are many wounded at the blast site. So far there was no claim of responsibility for the attack.Both the capital Damascus and the northern city of Aleppo have become frequent targets for car bombs and suicide blasts, often targeting law enforcement headquarters. Last week, a car bomb exploded outside the police headquarters building in Damascus, killing at least one person and wounding seven others.On September 27, four security guards were killed and 14 others wounded after two large explosions hit the army command building in the heart of Damascus. The rebel Free Syrian Army claimed responsibility for the bombings that the Syrian government calls terrorist attacks.