Security concerns plague Syrian chemical weapons removal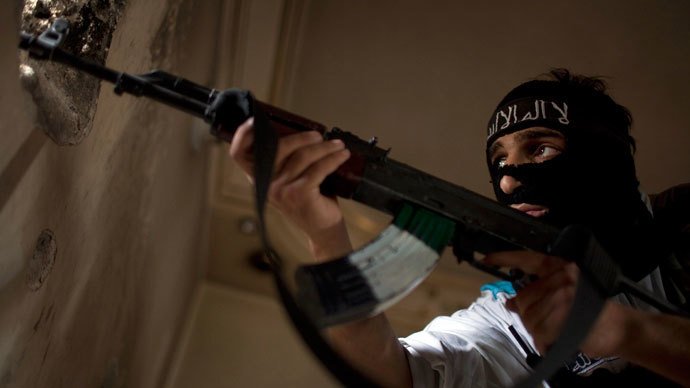 Efforts to remove Syria's stockpile of chemical weapons in compliance with a UN-sanctioned deal are being hampered by bad security conditions due to a civil war that continues to ravage the nation.
The Organization for the Prohibition of Chemical Weapons (OPCW) is drafting plans for the removal of Syria's estimated 1,000 tons of hazardous chemicals, including Sarin, Mustard gas and VX nerve gas.

The plan calls for a Danish vessel to transfer its chemical cargo to an American ship. However, using overland routes to transport the chemical weapons is a risky option given that Syria remains in the grip of a bitter and protracted civil war.

Sigrid Kaag, head of the UN mission for the destruction of Syria's chemical weapons, told a press conference on Wednesday "there are factors beyond our control" that could interfere with the OPCW's efforts to eliminate Syria's chemical weapons by mid-2014.

Kaag said poor security conditions on the highway connecting the capital Damascus to the port city of Latakia forced her to take an airplane to Beirut and then a helicopter to Latakia for a recent meeting.

Following her briefing to the UN Security Council, Kaag said if that road is inaccessible due to security reasons, "it's a real issue."

However, getting the chemical weapons to the Mediterranean coast is just part of the problem. Once in Latakia, the hazardous cargo will be taken aboard a Danish ship, which will then deliver the shipment to the Cape Ray, an American vessel specially outfitted with equipment to neutralize the weapons.

Due to the hostile relations between Damascus and Washington, the US vessel will not dock at Latakia, not to mention the Russian naval base of Tartus, the second largest port city in Syria. Instead, the US ship will be forced to meet the Danish ship in international waters off the coast of Syria, or at a foreign harbor.

The Cape Ray is being equipped with a newly designed Field Deployable Hydrolysis System, which neutralizes chemical weapons with a mixture of fresh water and other additive, including sodium hydroxide and sodium hypochlorite.

A crew of 15 trained personnel will supervise the process.

"It looks solid," Jean Pascal Zanders, a Belgian chemical weapons expert told the Guardian. "With regards to safety and security they seem to have things covered. There will be no sea dumping, and no release into the air."

The United States and Russia reached a historic agreement on September 14 that called for Syria's stockpile of chemical weapons to be destroyed by the middle of 2014 in a last-ditch effort to halt looming American airstrikes.

Washington blamed Syrian president Bashar Assad for ordering a chemical weapons attack in the Damascus suburbs on August 21, 2013, which caused the death of hundreds of civilians. Moscow rejected the argument, saying there was no proof the Syrian opposition did not carry out the attacks.
You can share this story on social media: