Russian, Chinese warships to secure marine transfer of Syria's chemicals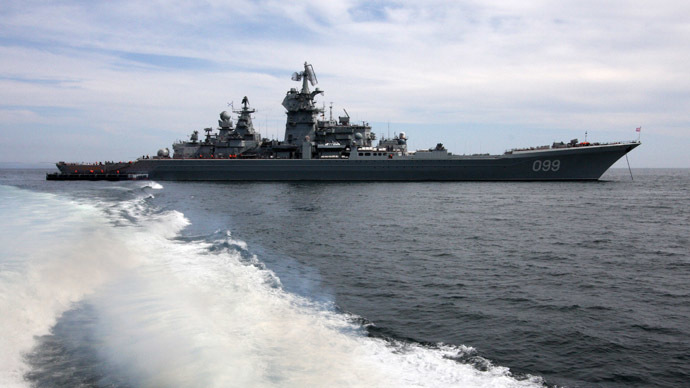 Russia's missile cruiser Pyotr Veliky (Peter the Great) along with a Chinese vessel will escort Danish and Norwegian ships taking Syria's chemical weapons out of the war-torn country, a spokesman for the joint Danish-Norwegian operation has said.
The Russian vessel and a Chinese frigate, Yan Cheng, won't be under Danish-Norwegian command, but will be coordinating closely with the other ships, Maj. Eystein Kvarving said.
"The four ships have now set a course toward a holding area in international water outside Syria, so we are most ready to enter the port of Latakia when the order arrives," he said as quoted by Reuters. In Latakia, the vessels and their warship escorts are to pick up more than 1,000 tons of chemical agents.
Russia's decision to provide an escort ship for the removal of chemical weapons was initially announced on December 24. In addition to that, 75 armored trucks were delivered to Syria, along with $2 million in funds and other equipment to be used for the destruction of Syria's chemical weapons arsenal, Russian Defense Minister Sergey Shoigu said.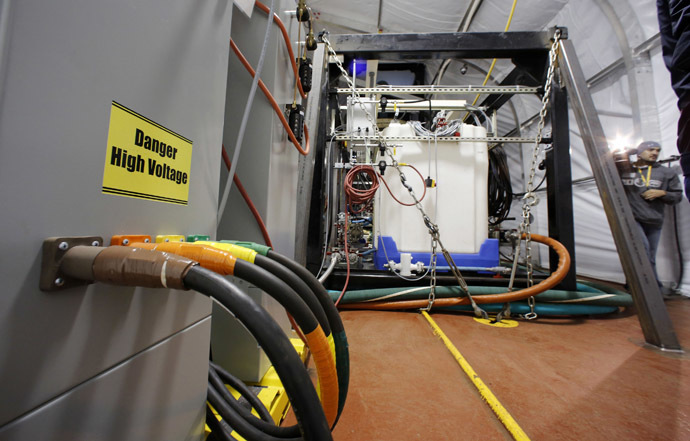 The Danish and Norwegian naval vessels, whose mission is to transport Syria's deadly material for destruction, are now ready to head for Syrian waters to transport a delayed shipment of chemicals.
It's the second attempt by the Scandinavian vessels. The first bid was postponed due to security worries, putting the operation behind the schedule approved by the Organization for the Prohibition of Chemical Weapon (OPCW). According to the plan, the most dangerous chemical components should have been removed from the country by the end of 2013.
On December 31, the Norwegian and Danish ships were ready to transport Syria's chemical weapons but had to return to their port in Cyprus. The delay was blamed on the poor security situation. On December 20, Islamist rebels started a heated battle near a chemical facility in Syria, the Russian Foreign Ministry said.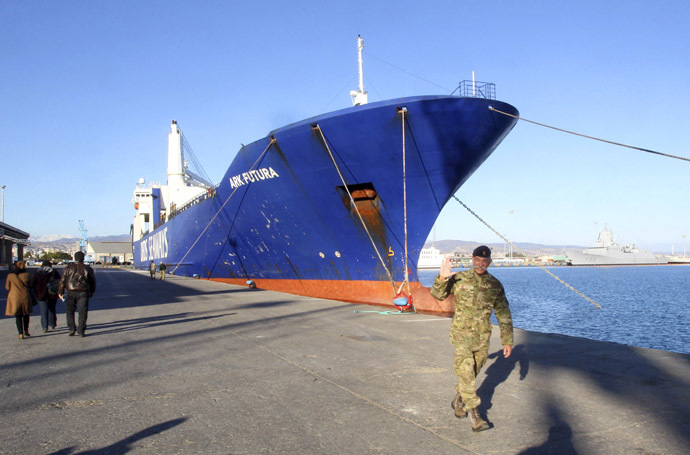 However, the OPCW officials themselves remain optimistic about the disarmament plan, saying they see "very strong" progress in the operation and there is "a clear determination by all parties to achieve success."
"This operation is difficult but it's do-able," said Daryl Kimball, executive director of the Arms Control Association. "It's safe and it should be done carefully, and that's more important than doing it quickly."
US vessel setting out 'within two weeks' to destroy Syrian chemicals
The Scandinavian group will deliver the hazardous material to the US cargo ship MV Cape Ray, stationed in Italy, after which the load will destroyed in international waters. The actual work could probably be done in 45 days under ideal conditions, but the mission is now expected to last about 90 days because of bad weather, Frank Kendall, US Under Secretary of Defense for Acquisition, Technology and Logistics, said Thursday.
MV Cape Ray is set to leave for the Mediterranean "within about two weeks," Kendall added. US authorities decided on November 30 to send the ship.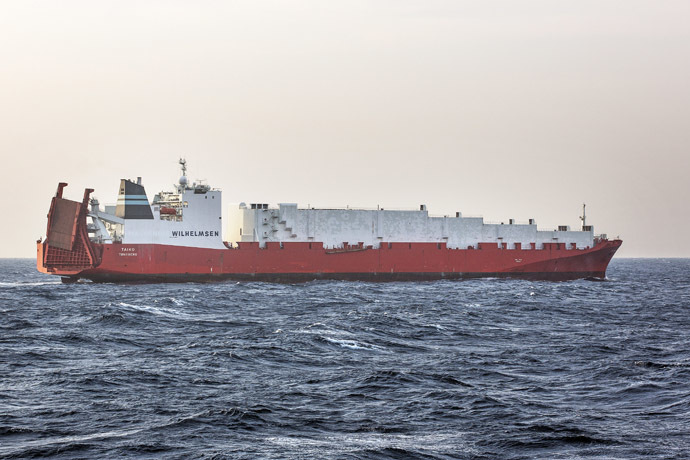 Two massive hydrolysis units aimed at weapons destruction will neutralize 700 tons of chemical weapons, including mustard gas and sarin, a form of nerve gas, the US Defense Department says.
Though the units had never been tested under conditions at sea, the technology has been used for a decade on US soil, and there is "no mystery about the process," Kendall says.
The chemically altered agents can then be processed by commercial firms that deal with hazardous waste. Seven hundred tons of chemicals, when run through the hydrolysis system, would produce 1.5 million gallons of effluents to be processed by hazardous waste firms, officials said.
The deadly material is expected to be picked right before the Russia-backed Geneva-2 conference which will be held January 22 this year. The peace talks are seen by international powers as the only option that can yield success in resolving the more than two-year-long conflict in Syria.
You can share this story on social media: