Russia sends 75 combat vehicles to Syria to transport chemical weapons
Russia has delivered 75 armored trucks to Syria, along with other equipment that will be involved in the destruction of Syrian chemical weapons arsenal, Defense Minister Sergey Shoigu reported.
"Over the three days from December 18-20 we have airlifted to the Latakia airport 75 vehicles, including 50 Kamaz trucks and 25 Ural armored trucks," the minister reported to President Vladimir Putin on Monday.
The vehicles "will allow for the transportation of the Syrian chemical weapons stockpile to the port in Latakia for further transportation outside of the country and destruction," he said.
Earlier the UN mission supervising the dismantling of the arsenal warned that the overland part of the operation poses a considerable challenge due to security risks posed by the continued fighting in Syria.
The cargoes also included water reservoirs, field kitchens, tents and other things the troops in Syria will need during the operation, Shoigu added in the televised conference call.
"It took 38 flights to Syria to deliver the materiel. Pilots did their jobs well. So did the troops on the ground, which provided security for the operation," he said.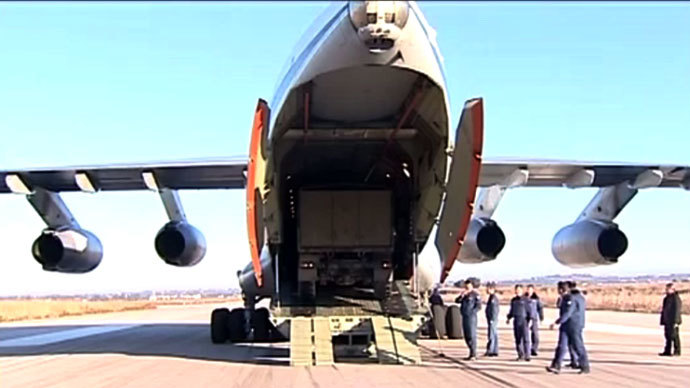 The Organization for Prohibition of Chemical Weapons approved last month a plan for complete disarmament of the Syrian arsenal. Most dangerous components are to be removed from the country by the end of the year. Facilities, which were part of production and storage of chemical weapons are to be destroyed by mid-March 2014.
Syria agreed to relinquish its stockpile of chemical weapons in September amid an international crisis caused by accusations that Damascus had used sarin gas against rebel forces. The Russia-brokered deal put on pause Washington's intention to use military force against Syria in retaliation for the alleged attack.
After a few days of negotiations, Damascus agreed to join the Chemical Weapons Convention and allow the OPCW, which is tasked with enforcing it, to handle the disarmament process. The plan was endorsed by the UN Security Council, which adopted a resolution that allowed foreign powers to use their troops to help the organization with its work.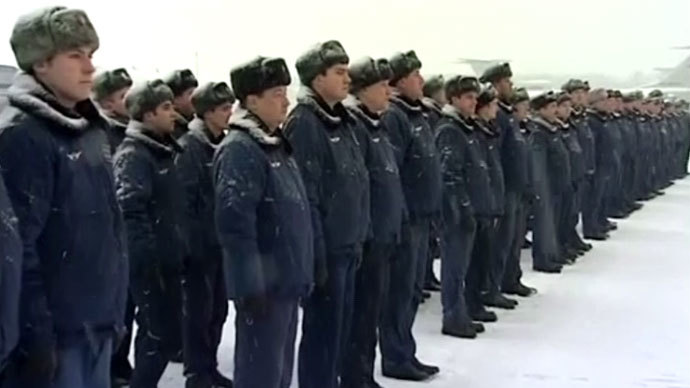 You can share this story on social media: