UN chief: Use of chemical weapons in Syria would be 'a crime against humanity'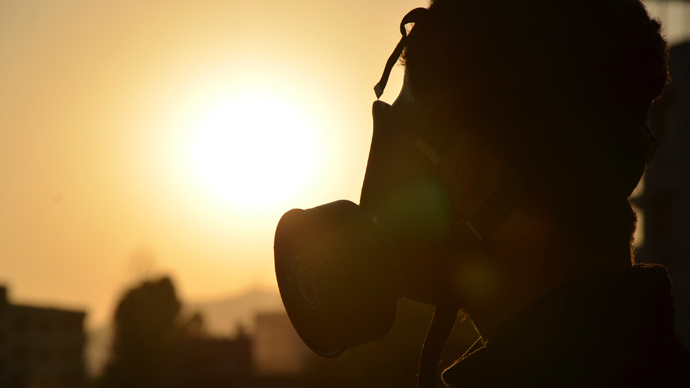 The use of chemical weapons in Syria would constitute a "crime against humanity," UN Secretary-General Ban Ki-moon has said, adding that there will be "serious consequences" if the reports transpire to be true.
"Any use of chemical weapons anywhere, by anybody, under any circumstances, would violate international law," Ban said at a scheduled event in the South Korean capital of Seoul on Friday. "Such a crime against humanity should result in serious consequences for the perpetrator," he added.
Ban urged both the government and opposition to cooperate with the UN investigation into the alleged chemical weapons attack near Damascus. "I can think of no good reason why any party – either government or opposition forces – would decline this opportunity to get to the truth of the matter."
"This is a grave challenge to the entire international community - and to our common humanity, especially considering it occurred when the United Nations expert mission is in the country," the UN chief said.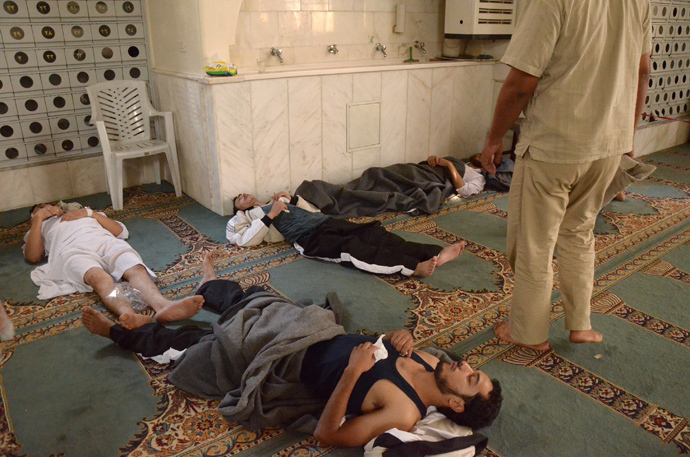 Earlier on Thursday, Ban called on the Syrian government to allow a UN team, led by Swedish scientist Ake Sellstrom, to visit the site in the Damascus suburbs. 
"A formal request is being sent by the United Nations to the government of Syria in this regard. He expects to receive a positive response without delay," Ban's office said in a statement.
The Secretary-General said that he would send top UN disarmament official Angela Kane to personally carry out the talks with the Syrian government.
Also on Thursday, Russia's Foreign Ministry said that the Syrian government is ready for "maximum"cooperation with UN experts working to clarify the alleged use of chemical weapons.
The statements come after Wednesday reports by opposition activists of an alleged chemical weapons attack near the capital, which killed anywhere between dozens and 1,300 people.
While rebel groups blamed the incident on President Bashar Assad's forces, the government suspects it was carried out by the opposition to draw international attention to their cause.
The attack coincided with a visit from UN observers who arrived to investigate previous cases of chemical attacks in the war-torn country.

The UN's High Commissioner for Refugees Navi Pillay has confirmed information that Wednesday's military operation outside Damascus has resulted in many killed and thousands of wounded, who are currently in dire need of humanitarian assistance and medical aid.
"I understand shelling and fighting have continued today," she said. "I call on all parties to halt the fighting immediately and allow access to humanitarian aid and essential medical supplies, in order to prevent more needless deaths."
You can share this story on social media: