Sword rampage: Japanese man chops off realtor's arm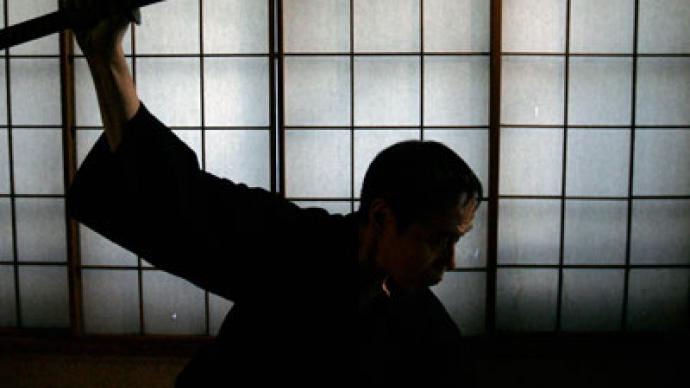 A Japanese man has been arrested after lopping off the arm of the president of a real estate company with a samurai sword. He also attacked two other employees, leaving them with serious stomach wounds.
Hifumi Kuwada was charged on Saturday over the attempted murder of Katsumi Jitskata, the president of Daikyo Home, and two workers with a 70cm blade.Employees Hiroshi Jitsukata, Kiyoshi Sato are currently being treated in hospital for severe stomach lacerations.Kawada has pleaded guilty to the charges.He reportedly smuggled the samurai into the Daikyo Home's offices inside a golf bag before embarking on the bloody rampage. Kawada then fled the scene in his car, but was caught and arrested shortly afterwards by local police.Japanese police suspect that the attack was motivated by business interests. According to newspaper The Japan Times Hifumi Kuwada runs a construction company and had ordered Daikyo Home to work on an apartment building project.Police are currently investigating the motives behind the attack.It seems that sword attacks in Japan have not been that uncommon recently. In a separate incident last month, a 97-year-old man was arrested in the western Japanese province of Kanazawa after he attacked one of his relatives with a sword.He reportedly used his walker to break in to the 84-year-old relative's nearby home before slashing her hand with a 60cm sword blade.