Defense says suspected cannibal may be sent to ward in three months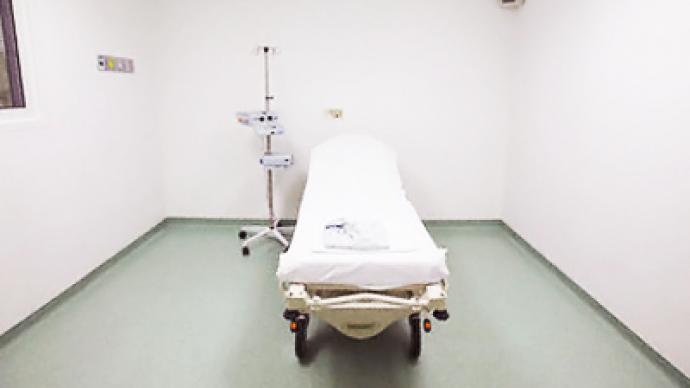 A Moscow court has indicted a man suspected of killing a friend and eating part of his body. The defense insists that the alleged cannibal should be treated in a psychiatric ward rather than kept in jail.
Lawyer Sergey Polyakov, who represents Nikolay Shadrin in court, says his client is unlikely to receive a long prison term anyway. Prosecutors will not be able to prove that he committed the murder, he believes."If they can only prove the fact of cannibalism, the defendant will only be punished under Article 244 of the criminal code [vandalism against a deceased person or a grave – RT]. The maximum term for this offence is three months, and it's not used in practice in Russia," tabloid LifeNews cites him as saying.Earlier Shadrin confessed to killing a guest, dismembering his body and eating part of his liver, police reported. However now he insists that he does not remember killing anyone. He says he found the man dead after waking from a long drinking session and butchered the body to get rid of it, because he got scared.
Watch the police footage
Shadrin was detained on Monday, after police searched his apartment and found a human liver in the refrigerator. The 40-year-old has been diagnosed with schizophrenia and reportedly has a previous criminal record for assaults related to robbery.
You can share this story on social media: