Alleged cannibal arrested while feasting on his friend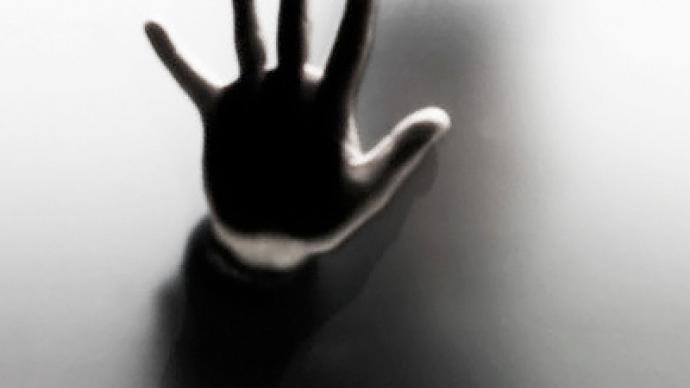 Moscow police have detained a man they believe killed, butchered and partially ate one of his acquaintances. Severed parts of the victim's body have been discovered in various parts of the city since early May.
"I was cleaning the rubbish bin and the container was full," says street cleaner Sharakhedin Sherkhobelov. "So I tried to press it down. It was then I saw a box covered in plastic bags. I tried to move it and saw some hands sticking out."During the search of Nikolay Shadrin's apartment in the west of Moscow, police discovered a human liver stored in the refrigerator. The suspect himself was eating a dish cooked from it at the moment of his arrest, police spokesman Aleksey Savelyev told the media."The detainee told the police that he'd dismembered his friend's body, kept parts of it and disposed of the rest of it, throwing some parts into the river," he said.The first evidence of the brutal crime was discovered on May 4 when a human left arm – minus the hand – was found in a lake. Over the next two weeks, police discovered two feet, a right arm, a hand with one finger missing and, finally, a head.The victim was identified as Ilya Egorov and the date of his death was given as May 2, reported Investigative Committee spokesman Vladimir Markin. Police closed in on the alleged killer after checking Egorov's contacts.The suspect's medical record indicated substance abuse and mental-health problems. He had also served several prison terms.An eyewitness told RT that the police had to kick down Shadrin's door, since he would not open it even at his mother's request."I came to the door and asked him to open it. But he wouldn't, so we kicked it in. At first he claimed he hadn't done anything. Then police found a liver in his refrigerator. Tests showed it was a human liver. After that, he started telling the truth about what happened. He couldn't remember half of it because he was drunk when he did it," the neighbor said. "The victim, he remembered, was from Rostov and had recently got out of jail and had nowhere to go to. He invited the man to his apartment. He would invite anyone who offered to buy him alcohol."Shadrin was already notorious in this part of western Moscow: residents knew of his bouts of drunken, anti-social behavior, as well as tales of torturing a dog to death. But his neighbors still cannot believe something like this has happened on their doorstep."We just can't believe this. This person has lived next to us for so many years, and all of a sudden he does this. He is a sick person. He is a schizophrenic. And then it turns out he's killed and eaten someone," another concerned neighbor said.Shadrin told the arresting officers how he had murdered Egorov, ate part of his body and scattered the disembodied remains around the city. Some parts were thrown into rubbish bins, some cast in the river, and others left out in plain sight like in the park where Egorov's legs were found.Police suspect that Shadrin may be responsible for more than one death, the tabloid website Livenews claims, citing a source close to the investigation. In one of his rooms the chandelier had been replaced with a permanent hook, similar to those used by butchers.Mental health professionals believe that the severity of his illness, coupled with his alcoholism, meant he should have been undergoing extensive monitoring and treatment at the time he claims to have killed and eaten his victim."You cannot close clinics for mentally disabled people, but nobody listens to the opinion of practising doctors," says psychiatrist Vladimir Fainzilberg. "And in consequence, we have an increased number of people with mental disabilities and an increased number of crimes committed by mentally ill people. Take this cannibal – a vivid illustration of what I am talking about."Shadrin will remain in custody until psychological tests determine whether he can stand trial.
Ravenous story
The alleged Moscow cannibal's criminal track record started with a banal shoplifting charge at 30 years old – he stole a corkscrew and was not punished because he was known to have a psychiatric disorder, and was therefore appointed for compulsory treatment, Lifenews reports.From childhood right through until October 2010, the man had been monitored by Moscow's psycho-neurological dispensary.Actually, Nikolay Shadrin was remembered to be reclusive and have a vein of cruelty from the age of ten. "By 30 years old his disease became strained due to extensive alcohol consumption and he was hospitalized for the first time in 2001," said police physician Sergey Rusakov, who had been treating Shadrin.Over the last decade, he had checked himself into a mental hospital several times, the last time in July 2010. "Nikolay never liked hospitals and doctors, he was always trying to avoid treatment," remembers his physician.After quitting hospital he became completely unsociable."He started drinking heavily by himself," complained Nikolay's mother.  "His mother told me he used to work frustration off by beating up his pet dog from time to time," revealed the doctor.When he was younger, Nikolay attempted to live a normal life. He had a long relationship and fathered a child. However, now both his former partner and their daughter, who is now 12, live in a different city. He also has a sister.Before his condition overwhelmed him, Shadrin was practicing martial arts, was attending close combat training and was interested in mountain climbing. Being physically fit, he easily overcame with his victim and easily dismembered the body with a clam shovel.Nikolay Shadrin's mother believes someone else must have been involved in the crime, she said in an interview with RT.
You can share this story on social media: