Strauss-Kahn's accusations not even funny – Putin's press-secretary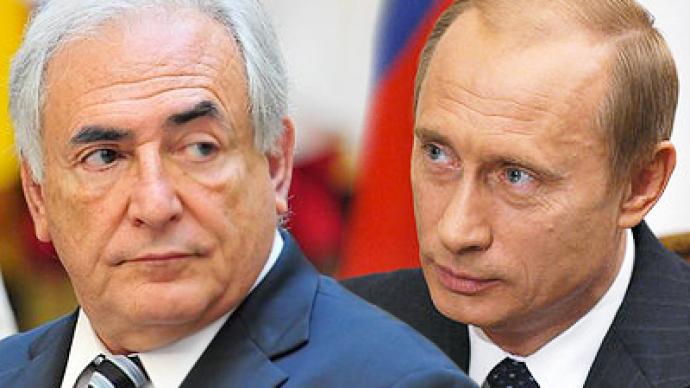 The former chief of the International Monetary Fund, Dominique Strauss-Kahn, has reportedly accused the Russian prime minister, Vladimir Putin, of being part of a plot to have him fired from his post.
The British Daily Mail newspaper has claimed that before his arrest on sexual abuse charges, Strauss-Kahn voiced concerns that he could fall victim to a conspiracy.In an interview with a French TV channel, Strauss-Kahn's colleague, Claude Bartolone, said the ex-IMF chief told him that Russia and France were trying to stop him running for the French presidency."He had to watch out and be careful. They could have tapped the phone. He said the Russians, and notably Putin had allied themselves with France to try to have him fired from the IMF, to stop him running for the presidency. He said that by not leaving the IMF 'cleanly' he would no longer be able to announce his candidacy," Bartolone told BFMTV on April 29.  Vladimir Putin's press secretary, Dmitry Peskov, has called the accusations entirely baseless. "I've been secretary to Prime Minister Putin for the last three years and I've never heard such weird, such crazy, allegations that simply don't have any sense in the background," he stressed.  Peskov added that Bartolone's confession had failed to become big news in France and now after one British had paper picked it up, he doesn't believe that the story will have any continuation because "it's something that has nothing to do even with a sense of humor." Dominique Strauss-Kahn is currently awaiting trial in New York.
You can share this story on social media: