Stephen Fry calls for Sochi Olympics ban over gay rights, Russia insists rights not violated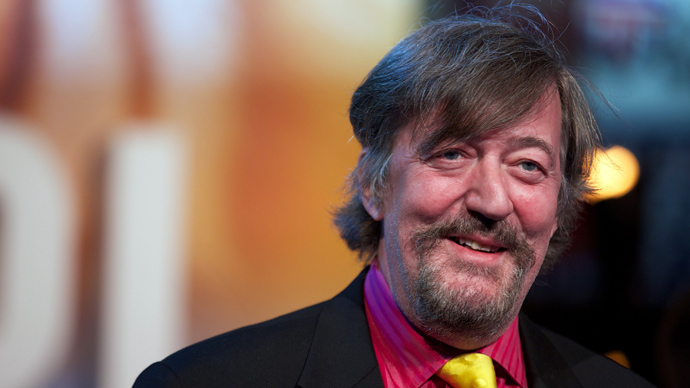 British actor and writer Stephen Fry has issued an urgent call for a wide ban on Russia's Sochi Olympic Games in response to the country's "gay propaganda" law. But Moscow insists the law serves to protect children - not persecute LGBT individuals.
Stephen Fry released a lengthy open letter on Wednesday, calling for a ban on the Sochi Winter Olympics. The text stated that Russia is making "scapegoats" of LGBT individuals - "just as Hitler did Jews."

"An absolute ban on the Russian Winter Olympics of 2014 in Sochi is simply essential. Stage them elsewhere in Utah, Lillehammer, anywhere you like," Fry stated, addressing British Prime Minister David Cameron and the International Olympic Committee.

Putin "may claim that the 'values' of Russia are not the 'values' of the West, but this is absolutely in opposition to Peter the Great's philosophy, and against the hopes of millions of Russians," Fry wrote.

With the six-month countdown to the Olympic Games in the Black Sea resort of Sochi due to start this week, Russia finds itself in a boiling pot over the gay propaganda law which was enacted at the end of June.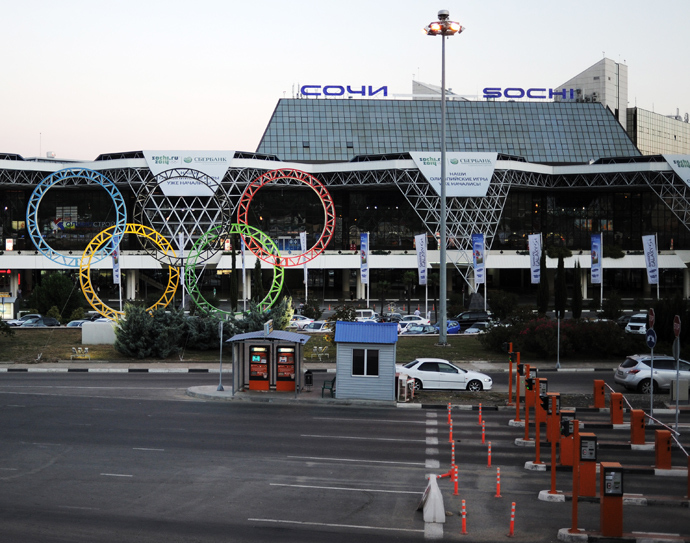 Over the strengthening chorus of international reprimand and calls to boycott the games (and Russian vodka), authorities are forced time and again to clear up the intentions behind the fresh piece of legislation and explain how it will be applied during the games.
"There is no infringement of individuals' [rights] based on their sexual orientation, neither at the Olympics or up until the Olympics, and there will not be after. This legislation does not provide for it," Deputy Prime Minister Dmitry Kozak, who is in charge of planning the Olympic Games, stated on Wednesday.

He underlined that the legislation is directed at the promotion of the gay lifestyle to minors. "People can go about their private lives…the main thing is that they do not affect the children," he said.

The gay propaganda ban intensified fines for the promotion of homosexual lifestyles to minors, including through media, the internet, and viral adverts.

The "promotion" also involves the holding of LGBT rallies in public and distributing material which facilitates the formation of "non-traditional" sexual concepts in the minds of children.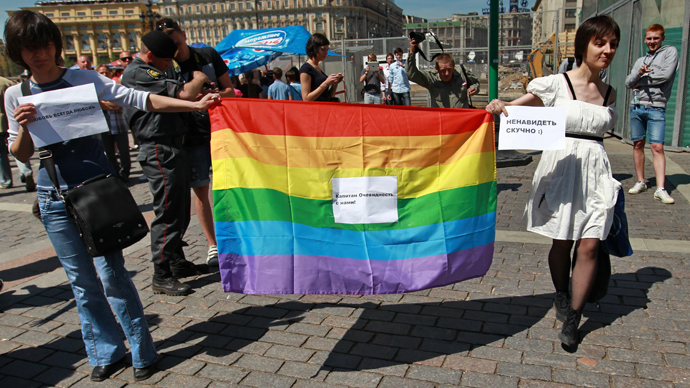 The law states that Russian individuals can be fined up to 5,000 rubles ($152) for distributing such information. Penalties are stricter for foreigners, who can be detained in prison for up to 15 days and deported from the country.

Officials must pay 50,000 rubles (approximately $ 1,500) and companies a further 500,000 rubles ($15,165). Using the media or the internet for the promotion of non-traditional sexual relations carries even harsher punishments, with individuals being forced to pay up to 100,000 rubles ($3,000).

Konstantin Dolgov, the Russian Foreign Ministry's special representative for human rights, urged the public not to politicize the 2014 Winter Olympics in Sochi, expressing hope that visitors would respect Russia's traditions and abide by the country's laws.

The Russian law against "gay propaganda" is not going to apply to the participants or guests of the Sochi 2014 Winter Olympics, according to Igor Ananskikh, the head of the Russian Duma Committee on physical training, sports and youth.

The International Olympic Committee said in a statement that it had "received assurances from the highest level of government in Russia that the legislation will not affect those attending or taking part in the Games."

You can share this story on social media: