Rare mammoth discovered in Russia, entire graveyard suspected
Researchers in southern Russia have unearthed remains of a rare mammoth species. Citing local villagers' accounts of previous bone finds, they suspect that an entire graveyard of prehistoric creatures is waiting to be found at the site.
The bones were found encased in clay near a river confluence close to the village of Verkhny Kurp in the Kabardino-Balkarian Republic of the Caucasus Mountains. They likely belonged to the southern mammoth (mammuthus meridionalis), a species that lived in Europe and Central Asia between 2.6 and 0.7 million years ago.
The archeological find was made after a river bank collapsed, researcher Viktor Kotlyarov, who studied the remains, told RT. One of the unearthed tusks remains intact thanks to its clay encasing. A meter-long fragment of another one was dragged down, exposed and quickly reduced to pieces before it could be preserved, although scientists had time to take pictures.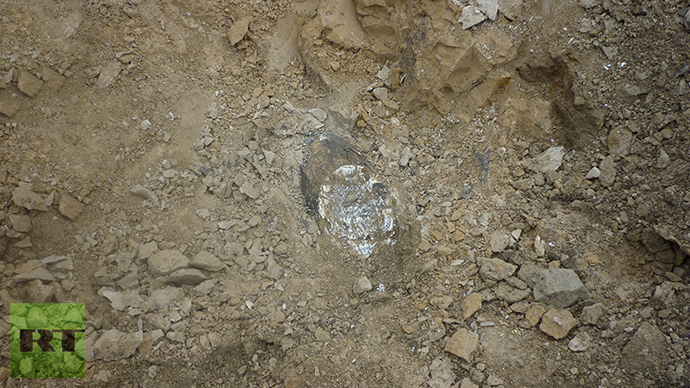 "It's quite probable that we have not a single skeleton there but an entire graveyard," he added, saying that local villagers reported finding huge bones for many decades, including ribs, teeth and vertebrae.
"Some villagers used vertebrae as stools at home," the researcher added.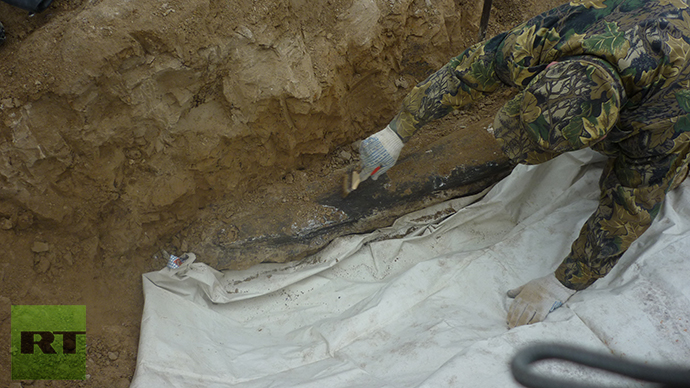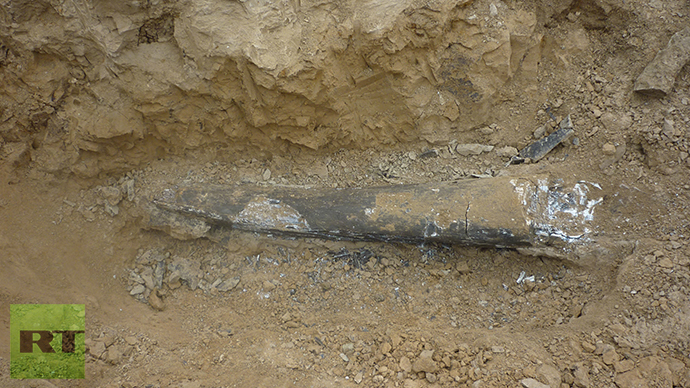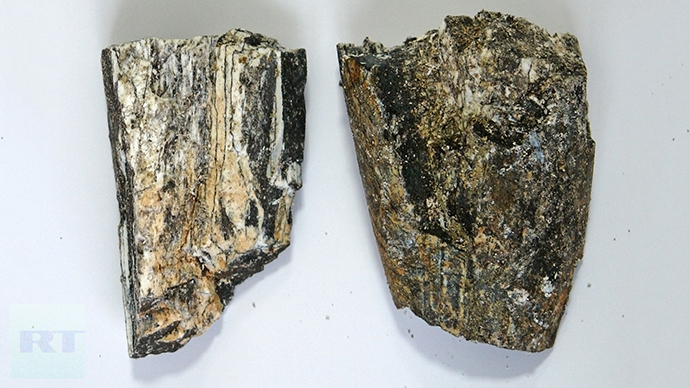 Southern mammoths stood up to four meters tall, making them one of the biggest species of proboscidea that ever lived. It's not clear whether it had fur like its smaller and better-known northern cousin, the woolly mammoth.
The earliest near-complete skeleton of a southern mammoth was discovered in Italy, and now exhibited at Paris' National Museum of Natural History. Six other sets of bones are known to date, including three stored in Russia, two in Italy and one in Serbia. Some museums also have individual bones of southern mammoth among their exhibits.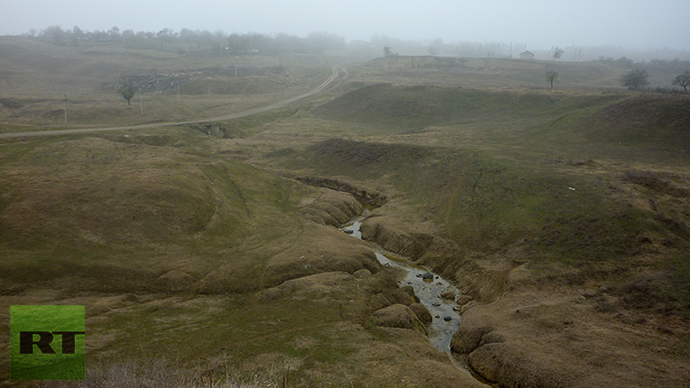 You can share this story on social media: