US military aircraft hit in South Sudan, 4 troops injured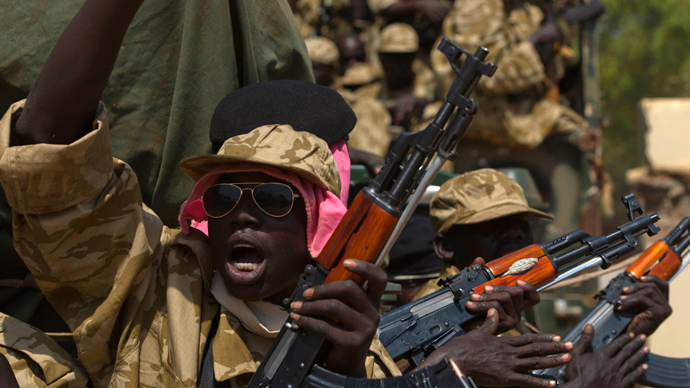 Four servicemen were injured after a US military aircraft went under rebel fire during a mission to evacuate American citizens in South Sudan on Saturday.
"After receiving fire from the ground while approaching the site, the aircraft diverted to an airfield outside the country and aborted the mission," the US military's Africa Command said in a statement.

AP earlier reported two US aircraft were involved in the incident, with one vehicle receiving serious damage.

The unnamed official told the agency that one of the injured servicemen was in critical condition.

The wounded were taken to Nairobi, the capital of neighboring Kenya, for medical treatment, they said.

According to the officials, the aircrafts used for the evacuation mission were Ospreys – tiltrotor air vehicles, which can fly like a plane and a helicopter.

The attack occurred as the aircraft were on their way to the town of Bor, the capital of the state of Jonglei, which saw an outbreak of violence over the last week.

South Sudan authorities have blamed the assault on renegade troops loyal to ousted vice-president, Riek Machar.

"Bor is under the control of Machar's forces," Col. Philip Aguer, South Sudan's military spokesman, said.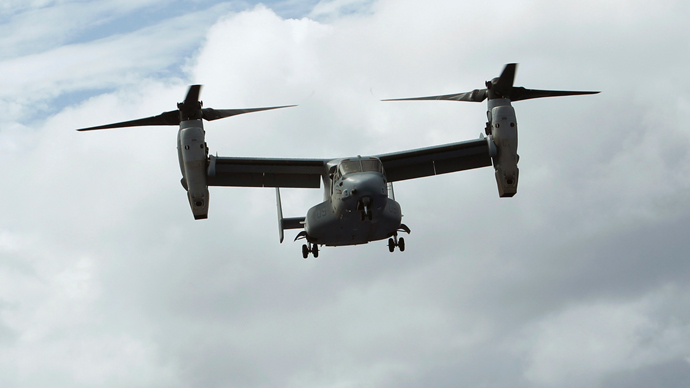 According to AP sources, a UN helicopter was hit by gunfire in Jonglei state on Friday.

The clashes between ethnic groups in the South Sudanese army erupted on December 16.

President Salva Kiir Mayardit, an ethnic Dinka, said that the violence was triggered by an attempted coup, which was masterminded by Machar, an ethnic Nuer.

However, the former vice president, who is currently in hiding, has denied accusations of attempting to seize power.

The UN said that hundreds of people have already been killed in the fighting, which spread from the capital, Juba, and has now reached the country's vital oilfields.

Kiir's government has held meetings with African mediators of Friday, making a Twitter announcement that it's ready to start negotiations with any rebel group.

The US has also sent its special envoy, Donald Booth, to South Sudan to help find a peaceful solution.

"Now is the time for South Sudan's leaders to rein in armed groups under their control, immediately cease attacks on civilians, and end the chain of retributive violence between different ethnic and political groups," John Kerry, US Secretary of State, said in a statement. "The violence must stop, the dialogue must intensify."

South Sudanese information minister, Michael Makuei, told Reuters that an army divisional commander in Unity State, John Koang, had defected and joined Machar, who had named him the governor of the state.

Also on Friday, a UN base in Jonglei state was attacked, which saw two Indian peacekeepers and 11 people from the ethnic Dinka group killed.

South Sudan, the world's youngest country, which gained independence from Sudan in 2011, has been going through a political crisis since president Kiir dismissed his government this July.
You can share this story on social media: