Top software developer's son allegedly kidnapped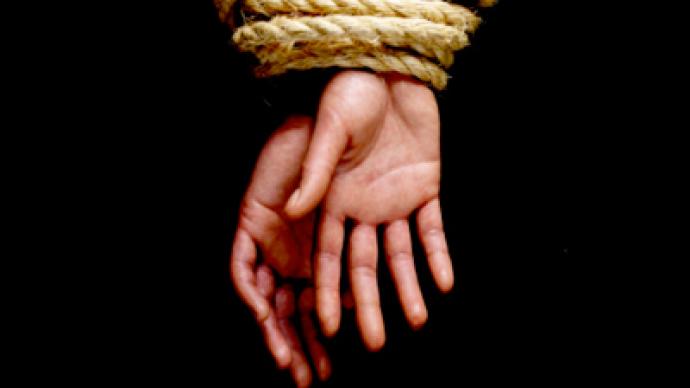 The son of Evgeny Kaspersky, the head of a security software development firm, has been kidnapped for ransom, according to media reports.
Twenty-year-old Ivan Kaspersky went missing on Tuesday, reports Interfax news agency, citing police sources.The source added that special forces are involved in the search.The perpetrators demanded a 3-million-euro ransom for him.Ivan is currently a fourth-year student in the Faculty of Computational Mathematics and Cybernetics at Moscow State University.LifeNews.ru spoke with some of the friends of the kidnapped."He never came to work that day," LifeNews quotes one of them as saying. "The last time we saw him was on April 19th, and we do not know anything else.""Even if these people get all the money, there's no guarantee they will release him," said another. According to media reports, the kidnappers may have gathered all the necessary information on the residence and place of work of the younger Kaspersky from the internet, as the young man has a very detailed account on the "In Contact" social network.Evgeny Kaspersky has refrained from commenting on the report. But media reports suggest as soon as he learnt about the kidnapping, he left London for Moscow.The head of the security software development company has been listed the 125th on the 2011 Forbes list of 200 wealthiest Russian businessman with a fortune of US$800 million.His wife, Ivan's mother Natalya Kasperskaya, is on the board of directors of Kaspersky Lab and is among Top-50 most-successful women of Russia, as listed by Finance magazine. Kaspersky Lab reportedly co-operates with the special services of Russia, the US, European Union and China, providing information which can prevent robberies, including the theft of top secret information. The company is 32nd on the Top-50 list of the world's largest innovation companies, according to the Fast Company list, beating such competitors as Microsoft, Cisco Systems and Samsung.
You can share this story on social media: