Mossad's alleged kidnap plot fails to trick wife of detained Palestinian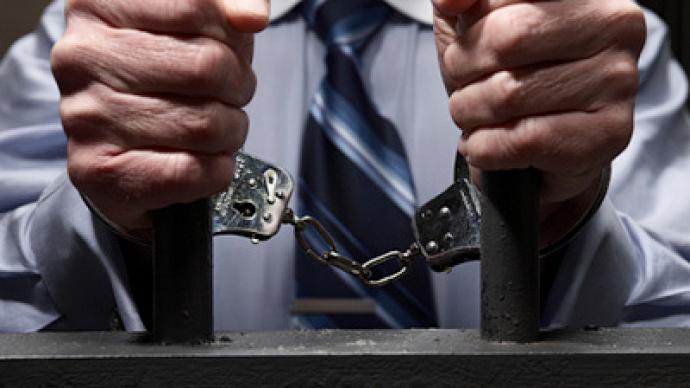 As Palestinian engineer Dirar Abu Sisi awaits charges to be brought against him next week in Israel, his wife says she will spare no effort to end the "secret" plot against her husband that she suspected weeks before officials confirmed his arrest.
Several months ago, Palestinian engineer Dirar Abu Sisi and his wife Veronika fled from Gaza to her native Ukraine. They were looking for a peaceful life, far from the constant hostilities of the Middle East. Dirar even chose to leave behind a very good job."My husband was deputy director of the only power station in Gaza," says Veronika Abu Sisi."He is a very highly qualified engineer, and received an immensely high salary by local standards."But their relief did not last long. One evening, Abu Sisi boarded an overnight train from Kharkov to Kiev to meet his brother.Reportedly, he was sound asleep when in the middle of the night two men walked into his compartment and asked him to provide his ID. Abu Sisi refused to do so. They handcuffed the Palestinian and removed him from the train.Veronika says she has no doubt it was a kidnapping, plotted by Israel's intelligence service – Mossad."I received a text message from him the next day. He said that he needs to lie low and is going to Saudi Arabia," Veronika says. "I knew it wasn't his style – he never uses words like that."Many called Veronika crazy in the following few weeks, while her husband's whereabouts were unknown, until Israel's Prime Minister Benjamin Netanyahu confirmed that all this time the man had been behind bars in an Israeli prison."Abu Sisi is Hamas," claimed Benjamin Netanyahu. "And we arrested him in full accordance with international law."But one question arises: if the arrest was indeed legitimate, why had Ukrainian special services been left in the dark about the operation?"Not a single intelligence service turned to us to assist in arresting a criminal," said Vladimir Rakitskiy, deputy head of Ukraine's security service. "We received no notification of any special operation either."Israeli secret services claim he has been assisting Hamas militants, but Kiev officials are confused as to why they were not alerted.In special operations between the intelligence agencies of two countries, experts say, a suspect is routinely arrested and then deported. Otherwise, the procedure breaches a country's sovereignty.In the present case, nobody can even say how exactly the man was taken out of Ukraine."This man was not put on a wanted list by any country," said Alexandr Dikusarov, Ukraine's foreign ministry spokesman. "And there had been no extradition claims. It's unclear how he left Ukrainian territory."Mossad's alleged actions have cast doubt on the legitimacy of the operation, with the Palestinian man denying all charges.This would not be the first case of Mossad striking without warning. Last year, a suspected Hamas militant was assassinated in Dubai, and the UAE's Special Forces say they had no idea about the planned move.
You can share this story on social media: