Kidnap of software mogul's son conceived to pay loans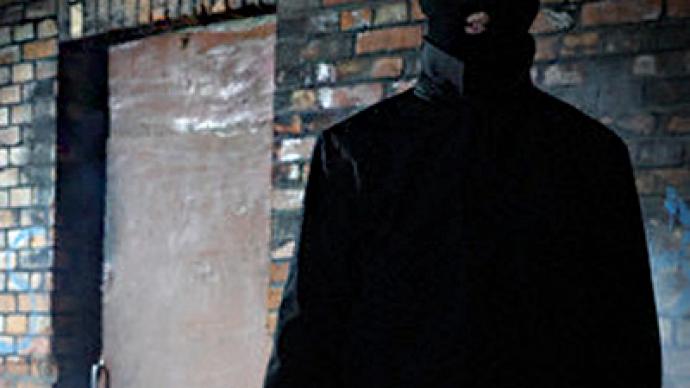 Russian police disclose the details about kidnappers of the son of Evgeny Kaspersky, founder the world's fourth-largest antivirus software vendor, who was abducted last week and released on Sunday.
The young man was snatched by five suspects, three of whom proved to be members of one family – an elderly couple and their 30-year old son, aided by two younger friends.A 61-year-old Muscovite, who has a history of past convictions, and his 64-year-old wife allegedly committed the crime in an attempt to pay off loans, an unnamed source in the Moscow police told Interfax.The alleged kidnappers gathered the necessary information about the younger Kaspersky from the internet. Among other things, they found out that he studied at an ordinary Moscow university and had no bodyguards."While preparing for their crime, the detainees established where Ivan Kaspersky worked and snatched him not far from his office in one of Moscow's industrial areas," Interfax quoted the source as saying.The kidnappers made Ivan get into their car and put a woolen hat over his head, so that his eyes were completely covered. After having sufficiently covered their tracks, the suspects brought the young man to their dacha in the Moscow Region, locked him in a bathhouse and demanded he call his parents for a ransom."At this point, the anti-kidnapping group of the [Moscow Criminal Investigation Department] and the FSB joined the search. Using specialized equipment, they established the approximate place from where the call was made and started the operational work," police said.When the house where Ivan Kaspersky had been kept was established, the kidnappers were tricked into leaving the house and seized."The kidnappers' Lexus RX300 and Mercedes were stopped by traffic police at one of the check points under the guise of routine document inspection, and then Special Forces intervened," police said. "The son of the organizer attempted to resist, but was quickly neutralized."Another member of the criminal group who stayed in the house to look after Ivan was detained shortly after, while Ivan himself was released."Members of police who were involved in the operation were surprised how blunt and stupid those who committed this crime were. Now they face lengthy terms in jail," the police source added.According to police, the operation was being prepared in strict secrecy, as media were seriously obstructing police from their work by some publications and "could provoke criminals for inadequate actions" that could jeopardize the life of the hostage.On Thursday, Russian mass media reported that 20-year-old Ivan Kaspersky had been kidnapped on April 19 in Moscow on his way to work. The kidnappers demanded a 3-million-euro ransom for his release. The young man was released on Sunday in a bloodless operation with no ransom paid, as reported by Russian police. He feels well and has now been reunited with his family.
You can share this story on social media: