Somalian pirates want ransom for Ukrainian arms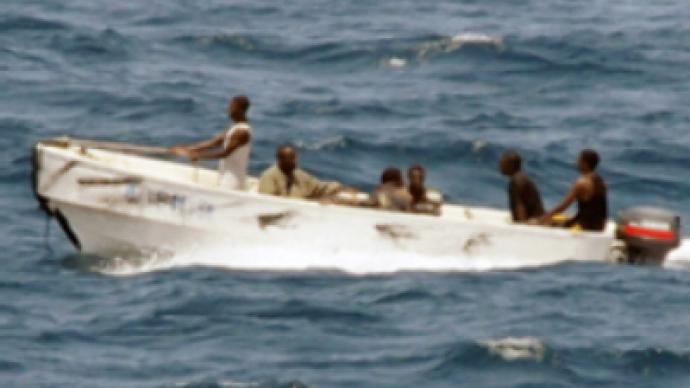 Somalian pirates who captured the Ukrainian vessel Faina want the owner of its arms cargo to negotiate its ransom. The ship was transporting 33 T-72 tanks and other weapons.
The ship owner got in touch with a pirate who said his name was Muhammad, reports the Maritime Bulletin Sovfracht website. The man said they considered the value of Faina's load much greater then the value of the ship itself, so they wanted the owner of the weapons to pay for their return.
The web-site also said earlier media reports that claimed the pirates had cut the ransom for the ship and its crew to $8 million were 'absolutely groundless'.
The vessel was captured by Somalian pirates on September 25 off the Kenyan coast. The ship was transporting arms including tanks, multiple rocket-launch systems, ammunition and other weapons to either Kenya or Sudan according to various sources.
The delivery is subject to a parliamentary investigation in Ukraine along with other arms contracts. The commission suspects many of the deals lacked transparency or were illegal.
Meanwhile the Iranian vessel Iran Deyanat was released by the pirates who seized her seven week ago, reports the news agency IRNA.
The vessel was rumoured to have chemical weapons on board, a claim the country denies. The terms of the release were not revealed.
Arms ship saga: proof of life and ransom cuts
Ukraine involved in illegal arms trade – Timoshenko
You can share this story on social media: