Arms ship saga: proof of life and ransom cuts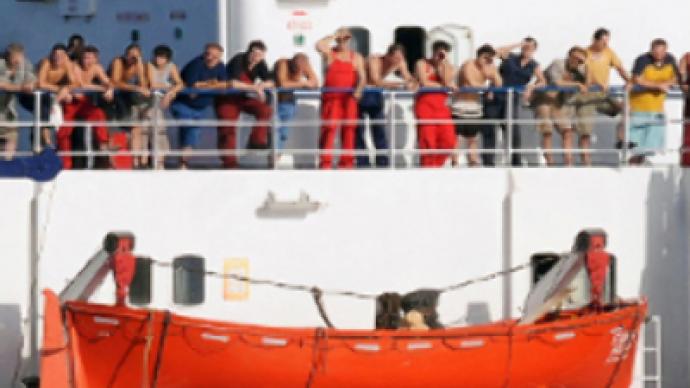 The Somalian pirates who seized a Ukrainian ship carrying military cargo have agreed to cut down their ransom demands. They also showed the crew to a U.S. Navy ship blocking the hijacked 'Faina' vessel to prove they are still alive.
A man who claimed to be the pirates' spokesman told the AP news agency that the ransom for the crew and the ship was now $8 million, down from the $20 million they demanded earlier. He said the talks with the ship-owner continued "successfully".
The ransom sum was initially set at $35 million due to its cargo. Faina was transporting 33 T-72 tanks, rocket launchers, machine guns and other arms. Some reports suggested the ship was carrying a 125 mm calibre shell with a depleted uranium core.
Meanwhile, the captured crew members were taken to the deck to be photographed by the U.S. Navy. The captain of Faina died from a stroke shortly after the pirates seized the vessel in late September.
Hijacked Ukrainian vessel story to end soon?
Hijacked Ukrainian vessel 'was breaking embargo'
U.S. Navy fleet surrounds hijacked ship
You can share this story on social media: