Tsunami warning lifted following 7.6 earthquake near Solomon Islands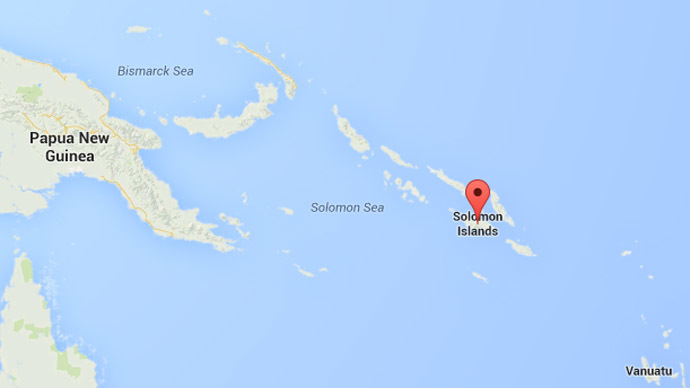 A tsunami warning has been cancelled after no major wave was detected following a strong 7.6 magnitude earthquake near the Solomon Islands in the southwestern Pacific Ocean.
A powerful magnitude 7.6 earthquake struck in the ocean 100 kilometers south-east of Kirakira, Solomon Islands, at a depth of almost 30 kilometers.
The quake was originally registered as magnitude 8.3 but was later revised down to 7.6 by the US Geological Survey. All tsunami watches previously announced by PTWC for the whole region were cancelled upon revision.
A localized tsunami warning for the Solomon Islands, Vanuatu and Papua New Guinea stood for several hours but then was cancelled as well.
It was not initially known whether a tsunami was generated and the warning was based on the earthquake evaluation. However, PTWC warned authorities in the region to take appropriate measures in response to the possibility of tsunami.
"An earthquake of this size has the potential to generate a destructive tsunami that can strike coastlines in the region near the epicenter within minutes to hours," the statement read
"So far we have received no reports of damage," Constable Taylor Fugo from Kira Kira police told Reuters. "The people responded very well to the warning. They all went up the hills and have been watching and waiting for advice."
The tsunami warning was cancelled after just a couple of centimeters of wave activity had been measured at two reading stations near the epicenter, the PTWC said.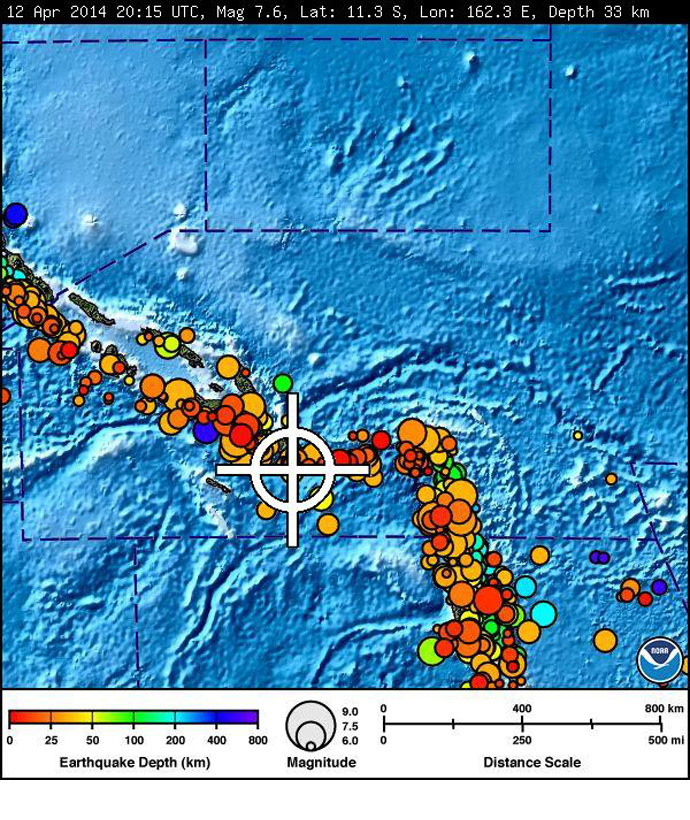 You can share this story on social media: