5.3 quake hits China's southwest, at least 21 injured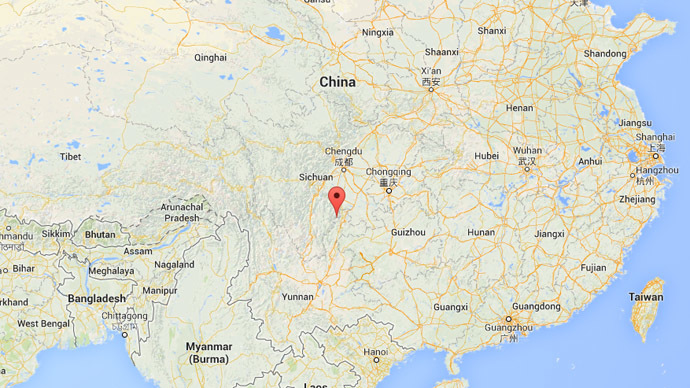 A 5.3-magnitude earthquake in rural southwest China has injured at least 21 people and damaged over 2,000 houses.
The tremors in seismically unstable Yongshan County in Yunnan Province began at 6.40 am local time on Saturday. Authorities say the epicenter of the quake was 13 km below the ground surface.
"We felt the quake strongly, but it did not last long," a local resident recounted to Xinhua news agency.
Authorities say that 2,731 houses have been damaged and 75 have collapsed – mostly shacks made from stamped soil.
21,000 people have been evacuated to tent camps, but electricity and communications are continuing to function normally.
Mountainous Yunnan and bordering Sichuan provinces suffer deadly annual earthquakes, with the 8.0-magnitude 2008 earthquake in Sichuan resulting in the deaths of over 70,000 people.
Larger casualties were avoided this time due to the low population density in the affected area, and the unusually deep epicenter, in a place where tremors usually originate less than 5 km from the surface.
According to Chinese media, some locals have linked the event to the Xiluodu hydropower plant – the second biggest in China – located less than 15 km away. While huge amounts of water stored in rivers above the plants have been known to trigger seismic activity, the government has denied that the latest incident has any connection to the Xiluodu facility, which remains undamaged.
You can share this story on social media: