6.6 magnitude earthquake rattles Nicaragua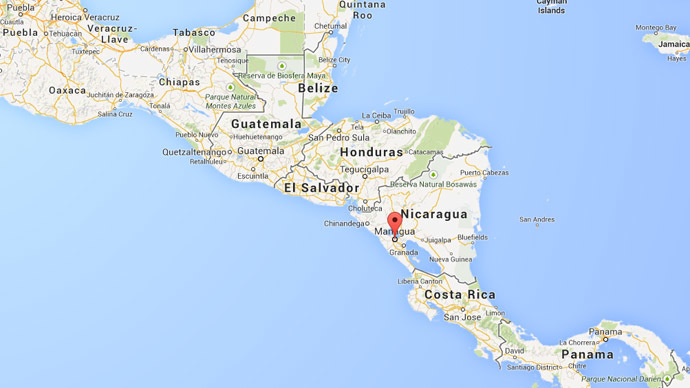 A 6.6 magnitude earthquake struck in Nicaragua on Friday, shaking buildings in the capital of Managua. The temblors were felt as far away as San Jose in Costa Rica.
An initial earthquake earlier on Thursday evening left 200 people injured and at least one fatality according to government officials. Some 800 homes were damaged in Nagarote, a town 30 miles northwest of Managua.
Authorities reported that the single confirmed fatality thus far, a 23-year-old woman, had died of an apparent heart attack.
The latest quake's epicenter was located 15 miles south of the town of Granada, close to the country's Pacific coastline, at a depth of 86 miles.
Due to the depth of the quake no tsunami was expected, the US National Oceanic and Atmospheric Administration said.
Nicaraguan authorities had ordered the demolition of two old buildings due to structural concerns, which had survived the country's devastating 1972 quake, which killed 10,000 people.
The country has been placed on its highest level earthquake alert following yesterday's temblors. Some schools were closed as a result, and 155 residents in at-risk areas were evacuated, reported the AP.
Government buildings in Managua were evacuated as a precaution ahead of the multiple aftershocks following the 6.1 quake, which occurred at a far shallower depth of 6.2 miles, knocking out power and phone service in some areas of the capital, reported Reuters.
"We're trying to take as many preventive measures as possible to prevent more deaths," said Nicaraguan First Lady and government spokesperson Rosario Murillo.
Videos recently posted to YouTube by eyewitnesses showed rattling structures adjacent to hillsides, were authorities fear some areas are currently at risk from landslides.