Chaos reigns: Russia tells world to 'relax' over gay law at Sochi 2014 while IOC demands 'clarification'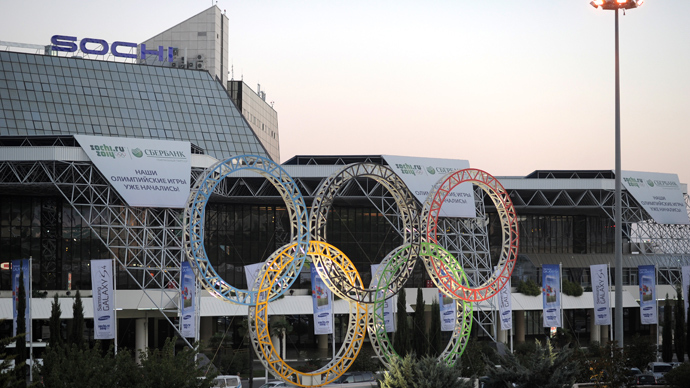 The IOC has said it needs clearer assurances from Russia that it will not discriminate against homosexuals during the Winter Olympics. Moscow officials have played down the simmering controversy, saying the country is a victim of "political interference."
Legislation passed in the Russian Duma in June makes it a criminal offense to "spread propaganda of non-traditional relations to minors." The vague definition of the new law has proved problematic.
Although the legislation does not outlaw homosexuality, gay campaigners in Russia and abroad have speculated that people could be arrested simply for holding hands in a public place where children are present or waving a rainbow flag during the 2014 Winter Olympics in Sochi. On Friday, Jacques Rogge, president of the International Olympic Committee (IOC) joined the ranks of the confused, saying his organization lacks a "good understanding" of the wording of the law.
"There are still uncertainties and we have asked for more clarification as of today," Rogge said during a press conference ahead of the Athletics World Championships in Moscow.
"The Olympic charter is clear. A sport is a human right and it should be available to all, regardless of race, sex or sexual orientation," he added.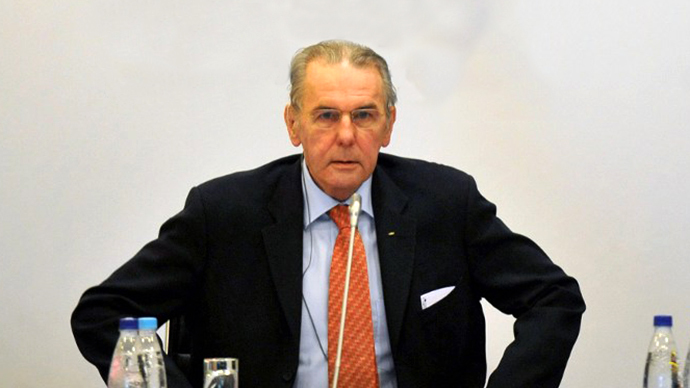 Russian Sports Minister Vitaly Mutko - who previously stated that the law will not be suspended for the duration of the Games – tried to simultaneously allay fears and justify the law.
"I want everyone to calm down," he told the media at the same press conference.
"This legislation is not meant to curtail the rights of citizens from any country, whatever their proclivities. The law is specifically targeted at propaganda to minors. But, although everyone's rights will be maintained, we will ask visitors to respect the laws of the country where they have arrived."
Mutko went on to say that the international outrage is a result of "unacceptable political pressure."
"Russia is getting stronger and some people don't like that. We are unique country," he said.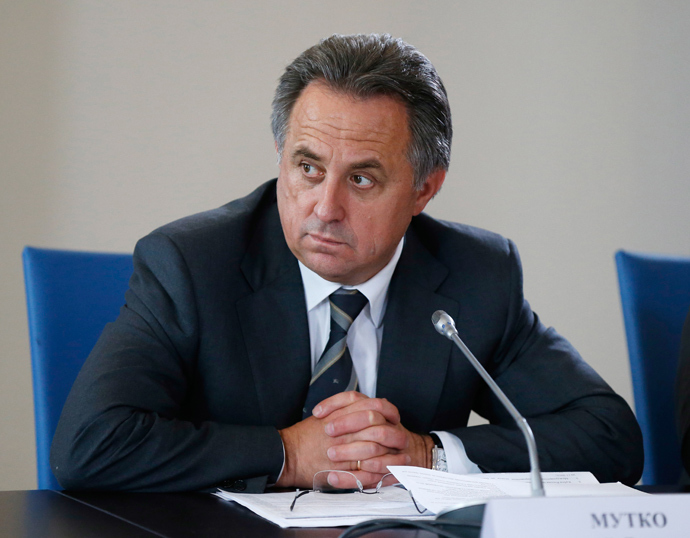 Earlier this week, US President Barack Obama strongly condemned Russia's legislation in a TV interview.
"I have no patience for countries that try to treat gays or lesbians or transgender persons in ways that intimidate them or are harmful to them," Obama said when asked about the subject on The Tonight Show with Jay Leno.

British actor Stephen Fry has sent an open letter to Rogge in which he compared Russia's actions to those of the Nazis and asked for the games to be relocated. An online petition to move the Winter Olympics to Vancouver - which hosted the Games in 2010 - has garnered more than 130,000 signatures.
So far, the IOC has batted off such calls, and Rogge said on Friday that he did not believe the law to be a "significant issue."
The US has also explicitly announced that it is not contemplating a boycott.
"It is in Russia's interest to guarantee the Olympics' success and we expect them to take all necessary measures for that," White House spokesman Jay Carney told the media.
No country has refused to participate in an Olympic Games since North Korea led a boycott of the Seoul Olympics in 1988.

You can share this story on social media: