'Record-breaking relay': Sochi 2014 Olympic fire to be lit from torch taken on spacewalk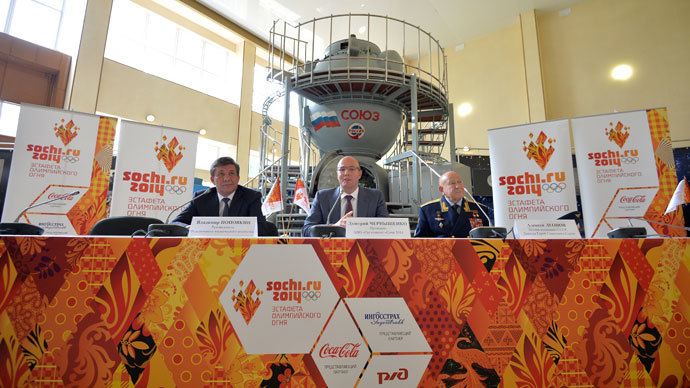 The main Sochi 2014 Olympic torch will be lit from the one that the Russian astronauts are set to take to the ISS, and more than that - on a spacewalk, as part of a record-breaking relay, the Games' organizing committee head revealed.
The torch will travel into space on board of the Soyuz TMA-11M manned spaceship, with the head of the crew Mikhail Tyurin taking it to space.
"The torch is received. I'm very grateful for your trust, and can promise we'll do everything as you expect," the astronaut said at the press conference dedicated to the event. He got the torch from the hands of Aleksey Leonov, the first man to conduct a spacewalk in 1965.
Russian cosmonauts Oleg Kotov and Sergey Ryazansky, who will depart for the ISS in September, are expected to perform a spacewalk with the torch.
Dmitry Chernyshenko, head of the Sochi 2014 organizing committee, stressed that "Nobody has done this before. The spacewalk by two Russian cosmonauts with the Sochi 2014 Olympic torch will be a historic moment in the history of the Olympic torch relay."
The torch will not be lit as naked flames are prohibited from being carried inside a spaceship to the ISS.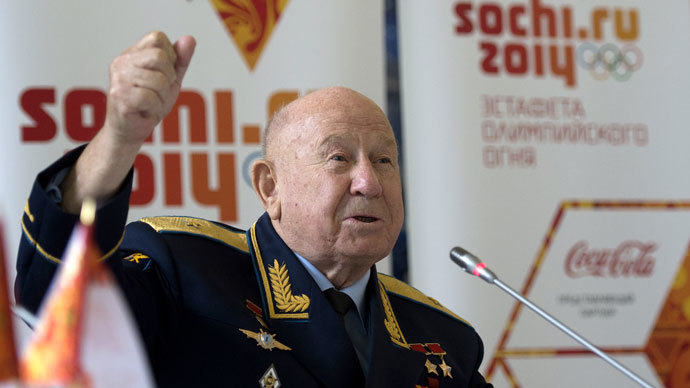 However, the main Sochi 2014 Olympic torch will later be lit from the one taken to space, he said, adding "that this was one of the main secrets" of the organizers.
"Our Olympic torch relay is record-breaking, it will be the most continuous in history and a special project of sending an Olympic torch to the open space will become its highlight," Chernyshenko said.
The Olympic torch marathon is set to begin on October 7 and will cover 65,000 kilometers in more than 100 days.
Other highlights, apart from the space walk, include climbing Mount Elbrus, the highest peak of Europe, as well as travelling to the bottom of Lake Baikal and the North Pole.
14,000 people are scheduled to carry the torch during the marathon.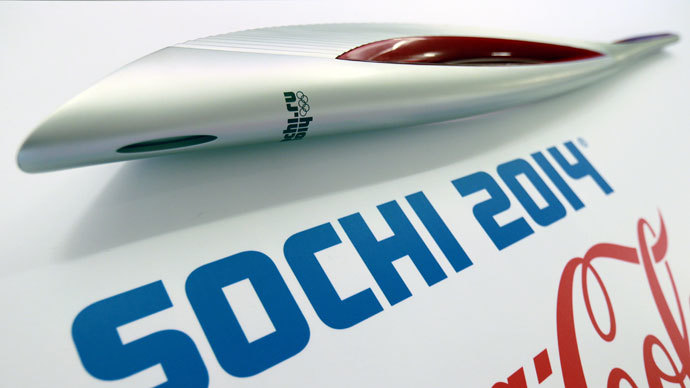 You can share this story on social media: