Russia to store this year's snow for 2014 Winter Olympics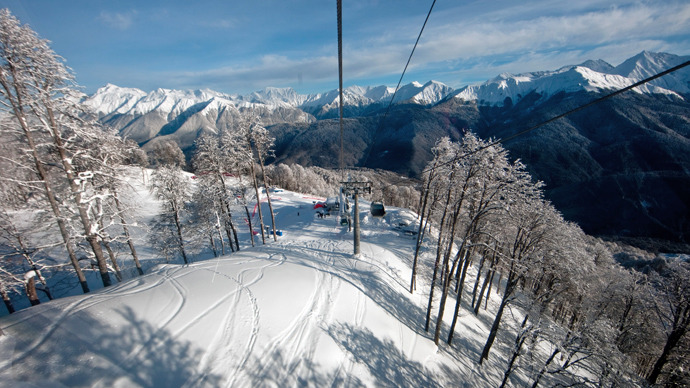 Russia will save up to 450 thousand cubic meters of snow to ensure a white 2014 Winter Olympics. The snow will be stockpiled in eight specially built storage facilities covered by a super-reflecting sun ray blanket.
Eight snow storage facilities will be built to save snow for the next Winter Olympic Games in the Black sea resort Sochi in Russia. The containers will be located along the Olympic slopes of the Roza Khutor ski resort on Aibgy Mountain, which will host the alpine skiing and snowboarding events.
Each storage facility will be connected by road to a certain slope for convenient snow transportation. The largest storage will have a volume of 100 thousand cubic meters.
More than 200 people will collect the snow and deposit it in storage until April 15 when the work is planned to be finished. The estimated cost of the work exceeds 250 million rubles.
The Olympic venues have suffered unpredictable weather this year with the temperatures reaching +15 C in February on the mountain slopes.
"It hasn't been this warm for more than ten years" said Vladimir Klushkin, from the resort's SovietSport newspaper reports. Winter came three months late to the Sochi mountains, as heavy snow falls and freezing temperatures hit the Olympic venues only this week.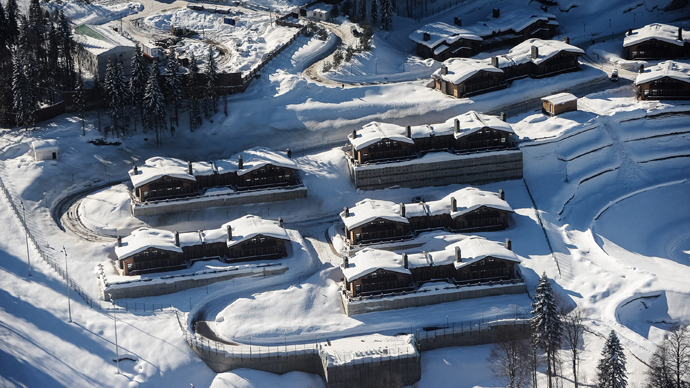 The snow storage facilities are not really storages in a conventional sense, they are more like giant piles of snow covered by an isothermal fabric, reflecting the sun's rays and keeping the heat off the snow, said sports coordinator and designer of the resort slopes Mojca Ogrish-Shimberg SovietSport reports.
The total area of the 'blankets' that cover the snow storages is equal to fifteen football stadiums - 120 thousand square meters, Ogrish-Shimberg added.
The super double –reflecting fabric for the 'blankets' was invented by Russian specialists a year ago. It is a unique design with no analogues in the world – a "Russian know-how"!
"Of course not 100 percent of snow will be saved. Given the rate of melting, there will be a minimum of 300 thousand cubic meters left. However, this amount of snow already guarantees success" said Alexander Belokobultsev, the executive director of the ski resort, according to SovietSport newspaper.
You can share this story on social media: