Sochi Paralympics countdown launched on Red Square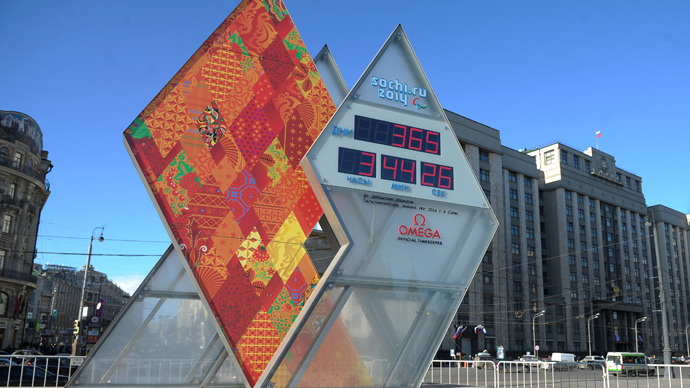 The Sochi Paralympics' countdown has begun, with exactly 365 days remaining before the event's opening ceremony. Organizers, speaking at an event next to the Kremlin, said the Paralympics will get its best ever media coverage.
Around 1300 disabled competitors from 45 countries will be battling for 70 sets of medals at the Sochi Paralympics, scheduled to take place between March 7 and 16, 2014.  

Russia's Prime Minister, Dmitry Medvedev, and the International Paralympic Committee president, Sir Philip Craven, were present at the ceremony of the Paralympic clock launch on Thursday.

"The XI Winter Paralympic Games will be the first ever to take place in our country, and we are proud of it. For us it's a very important event," Medvedev said from the stage.

The Prime Minister admitted that in Sochi he's going to shout for the Russian team, who were second in the medals count (12 goals, 16 silver and 10 bronze medals) at the previous Paralympics in Vancouver 2010.

"Today we have a very strong Paralympics team, which achieves excellent results," Medvedev stressed. "We always look at the Paralympics athletes with admiration because it's always a power of will concentrated in each person, each specific scene at any given moment. And when our Paralympians win it's always a double pleasure for us. But, I think, any victory a Paralympian makes goes to the collection of mankind's sporting achievements."

The Sochi event is expected to get the widest coverage in the history of the Paralympic movement, with Craven stressing that the media "can change the overall impression of the audience, make them reconsider their attitude towards disabled people, as well as inspire a whole generation."
 
The route of the Paralympic torch was also revealed on Thursday. According to the plan, the flame will visit 43 Russian cities between February 26 and March 7 next year, with 1.500 torchbearers participating.

"Thanks to the barrier free infrastructure Sochi is ready to host the Paralympics right now," Dmitry Chernyshenko, the head of the Sochi 2014 Organizing Committee, said. "But what's more important is that the Games in Sochi are breaking the stereotypes that exist in our country towards people with disabilities, changing the life of 13 million Russians for the better."

The XI Paralympics will see disabled athletes competing in five disciplines, which are alpine skiing, biathlon, cross-country skiing, wheelchair curling, ice sledge hockey and lastly snowboarding, which will make its debut at Sochi.

The Paralympic Games will follow the XXII Olympic Winter Games, which Sochi stages between February 7 and 23, 2014.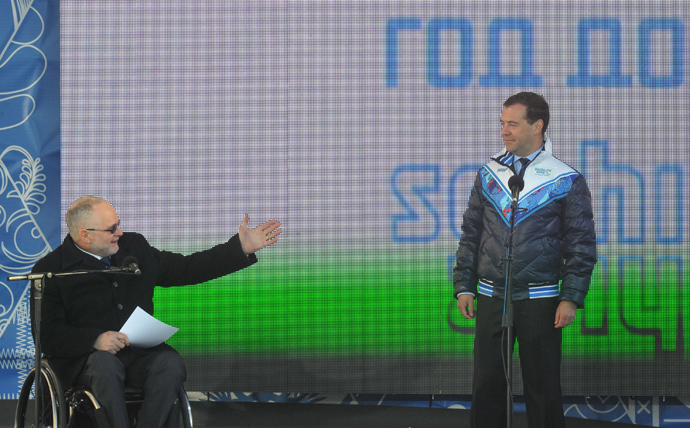 You can share this story on social media: