#Sochi2014 backstage: Instagrammers capture own Olympics (PHOTOS)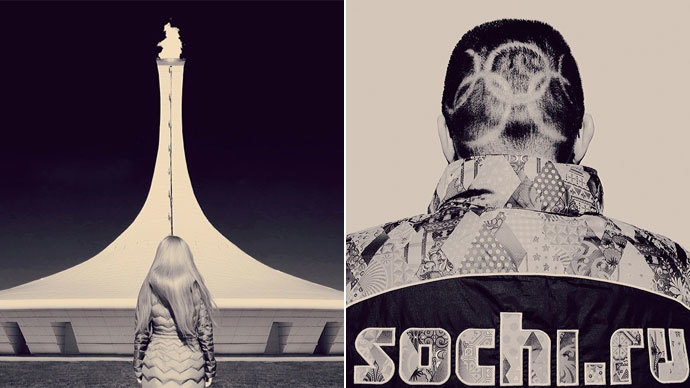 Beautiful imagery of the 2014 Winter Games' surroundings has been shared by eight top Russian Instagrammers who gathered in Sochi for the first-ever Olympic InstaMeet.
So far, the highest-trending footage of Sochi Olympics shared on social networks is split into two groups: one containing cool images of athletes competing in spectacular winter sports and sharing their Sochi selfies, the other a collection of every possible Sochi flop, found by (mostly) Western journalists.
That is, until now.
This week, Instagram exploded with thousands of 'likes' for photos of Olympic scenes shared under #InstaMeetSochi hashtag. These photos are not a subject of controversy, nor are they solely sports-oriented. Instead, they show why their posters really went to Sochi – namely, to enjoy the Games.
The eight Instagrammers, who arrived from several Russian cities and from Latvia, spent their time with Hannah Waldram, Community Manager at Instagram, Europe.
The excitement of the moment is felt in many of the pics, with Instagram user palchenkov saying the people are ready to wait in line for hours just to take a photo of themselves in front of the Sochi Olympic stadiums, rings, or the Flame.
"34 years after the Moscow Olympics in 1980 The Olympic Games are back to Russia! The Olympic flame again kindled in Sochi!" Instagrammer katia_mi writes.
Everyone was moved by the Olympics Opening, but each of the Instagrammers had their own favorite moment.
Even before the Games officially opened, the Instagrammers could enjoy the warm-ups and performances of champion figure skaters.
Cheering your favorite athletes, enjoying breathtaking mountain and seaside views, having a good time in the company of new friends – you can have it all in Sochi, according to InstaMeet.
Some of the Instagrammers have been amazed and "pleasantly surprised" by the rapid transformation of Sochi on the eve of the 2014 Winter Games.
"Two years ago, I came here and I remember these small, old two-story houses and this tiny airport. As I was flying into Sochi for the Winter Olympics, I looked out of the window and all I could see were lights upon lights coming from this big city," Russian Instagrammer Julia Mikhaleva (@myatna) is quoted by Instagram blog.
You can share this story on social media: