​'No Sochi at work!' Oslo mayor under fire over Olympics TV 'ban'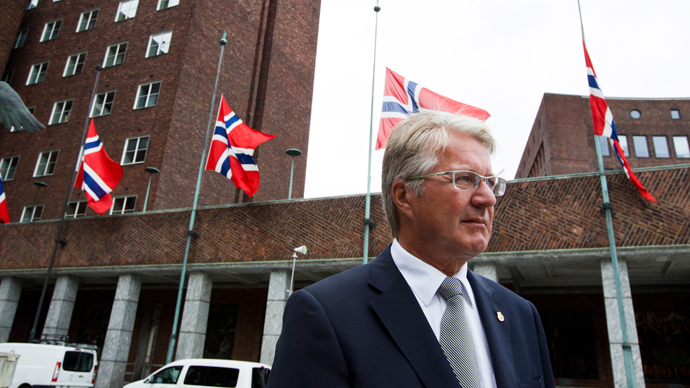 The mayor of the Norwegian capital probably underestimated his country's love for the Winter Olympic Games when he banned municipal workers from watching live broadcasts from Sochi at work.
The ban will affect some 55,000 Oslo employees, the Conservative Party's Fabian Stang told the Norway's VG newspaper on Wednesday.
"We are going to have to be a little strict. We have a job to do for those who need us, and we need to set limits," he explained.
Stang said the municipal workers should do their jobs during work hours, like tending to sick and elderly people, teaching kids and providing other services to the city. As for the sporting events, they can be watched in replay.
The prohibition may have gone without a notice in some other country, but not in Norway, which has for decades held the largest number of Winter Olympic medals – both in gold and in total. This year it sent 134 athletes to Sochi to compete in 12 sports, and the suggestion that thousands of Oslo residents would not be allowed to root for their teams in real time was not taken lightly.
"It is surprising that the Conservatives and Fabian Stang are so strict in this matter," commented Gerd Kristiansen, the head of the Norwegian Confederation of Trade Unions. "The Olympics comes only once every four years, and the Winter Olympics especially is an event that touches the Norwegian national psyche. I do not think it is wise for employers to be as firm as the mayor of Oslo is being."
Torger Odegaard, who is Oslo's financial commissioner and a fellow conservative, said he saw no harm in watching TV during work hours, if the employees do the necessary catching up with their work. He added that he has confidence that municipal workers will act responsibly and not imperil their duties for the sake of the Olympics.
Facing the criticisms, Stang said his words should not be taken as a ban on watching TV, but rather as a statement of his own view on priorities. He added that there are a lot of people in Norway who love cricket or chess, implying that they may want treatment similar to that of winter sports fans.
You can share this story on social media: