Beijing-backed middleman told Snowden to flee Hong Kong – whistleblower's lawyer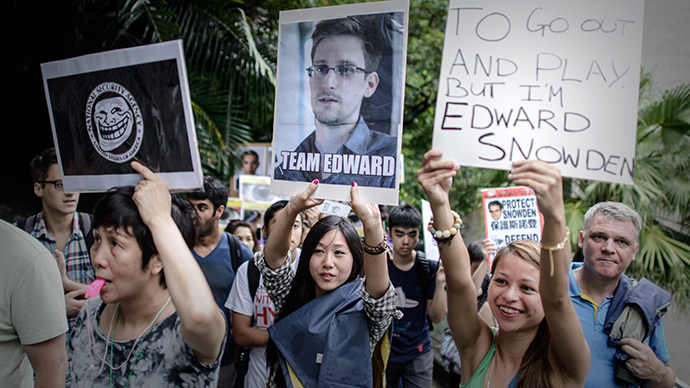 A lawyer for the former spy agency contractor has pointed out that Edward Snowden was told to flee Hong Kong by a middleman claiming to represent the Chinese controlled territory – which evidently could mean the advice was Beijing-backed.
Lawyer Albert Ho, who is also a Hong Kong legislator critical of China, indicated that he was approached by Snowden several days ago, according to Reuters.

The American asked the Hong Kong government if he could leave the city freely if he chose to do so, and tried to find out the Hong Kong government's position on his situation.

After that, Ho met a senior Hong Kong official, who did not offer any comment.

However, Ho claims Snowden later told him an individual supposedly representing the Hong Kong authorities had contacted him and indicated he should leave the city, and wouldn't be stopped by the authorities.

Ho said he believed the middleman was acting on Beijing's orders. However, he had no solid evidence to prove it.

"They (Beijing) used someone behind the scenes to get Snowden to leave. And the Hong Kong government didn't have much of a role. Its role was to receive instructions to not stop him at the airport," Ho told Reuters.  

Ho stressed that in his opinion the case was clearly monitored and controlled by Beijing.  

"From seeing the nervousness with which the Hong Kong government didn't even give me any details at all <...>I have grounds to believe that the Hong Kong government had no authority over this case. That's to say the whole case was decided by Beijing."

Hong Kong is a former British colony which reverted to Chinese rule in 1997 and although it retains an independent legal system and its own extradition laws, China is believed to have control over Hong Kong's foreign affairs.

The Hong Kong government didn't immediately comment on Ho's claims.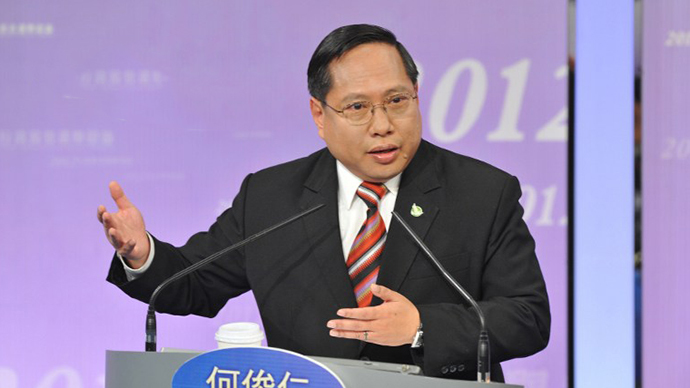 The Chinese government has expressed "grave concern" about the revelations of the US government's cyber attacks on Beijing.
"This once again proves that China is a victim of cyber attacks," Foreign Ministry spokeswoman Hua Chunying said in a statement.
On Sunday, the NSA leaker fled from Hong Kong to Russia, and was supposed to board a plane for Havana, Cuba.
However, he wasn't seen during the boarding which took place at Moscow's Sheremetyevo airport on Monday.
The White House expressed objections to authorities in Hong Kong and China that the countries let the whistleblower flee, and to Russia, urging Moscow to extradite Snowden to the US as soon as possible.
"We expect the Russian government to look at all options available to expel Mr. Snowden back to the US to face justice for the crimes with which he is charged."
Snowden has been charged by the US authorities with theft of federal government property, unauthorized communication of national defense information and wilful communication of classified communications intelligence to an unauthorized person. The last two charges fall under the US Espionage Act.
You can share this story on social media: