UK snipers' cover blown? Candidate list left in sold car
Published time: 18 May, 2012 12:43
Edited time: 18 May, 2012 16:43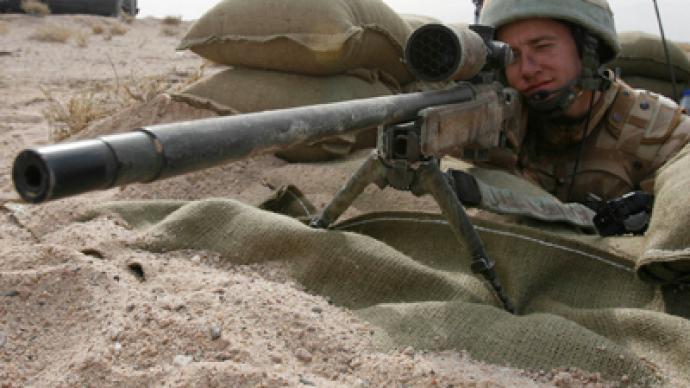 A list of 28 soldiers selected for sniper training course has been found by the new owner of a used car in Britain. The surprised purchaser found it under a spare tire along with an army base pass.
­The documents, dated July 2 and 19, 2010, remained unnoticed for nine months after the car was bought from a Leeds garage last August, reports The Yorkshire Post.

The list details a sniper course, which 28 service personnel from 10 units were to take between August 29 and September 24, 2010. The roll gives enough information to identify the potential snipers.

Some of the units mentioned in the list are currently serving in Afghanistan.

Britain's Ministry of Defence stresses that only four or five of those selected for such training usually pass to qualify as snipers and become available for deployment, the newspaper says.

A Ministry of Defence spokesman said: "We take information security extremely seriously and will investigate the incident."

He also said the missing military base pass did not pose a security threat, because the MoD has "a range of measures in place to control access to military establishments."

Military snipers are considered to be at high risk of retribution from the enemy, so their identities are closely guarded in order to protect them and their families.

Disclosing a sniper's identity may result in a lawsuit. For instance, Craig Harrison, a British sniper who shot dead two Taliban militants in Afghanistan at a range of almost 2.5 kilometers, sued the Ministry of Defence in July 2010 for failing to keep the record secret from the press.