A smoke-filled theater row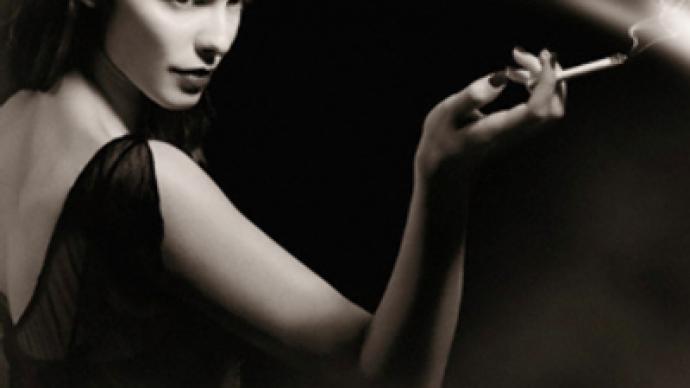 Smoke signals have been coming from one of the theatres in Israel, where an enthusiast has filed a complaint against a local theatre in Haifa for allowing one of its actors to smoke on stage during the performance.
The incident at the Haifa Municipal Theater Hall has already been described as the "first legal action of its kind" in the world.
According to The Jerusalem Post daily, the complaint was filed by Chairman of the National Council of Smoking, Amos Hausner, on behalf of another fellow lawyer, Einav Avrahami whose objection comes from the fact that one of the play's main characters, famous Israeli actress Orly Zilberschatz-Banai, is smoking like a chimney for about half an hour during the play.
By law, the Haifa municipality is responsible for carrying out the no-smoking laws in the northern Israeli city.
Avrahami has been quoted as saying she is "fighting for a principle", most importantly, that smoking in theaters has long been recognized as illegal.
Her colleague Hausner has already urged the court to set the compensation for damages to the theater audience at about $265 each. According to his calculations, some 3,800 theatergoers have attended the play, or will have done so by the end of its run, which means the overall compensation could amount to over one million dollars.
The performance revolves around the life of an American Jewish man, Bobby Gold, who leaves his family to "go back to his roots", namely, an old Jewish neighborhood where he was brought up. It's his sister, played by Zilberschatz-Banai, who is chain-smoking during her extensive monologue on stage.
According to her opponent, Avrahami, the stage director didn't have to make the character a heavy smoker at all, or at least could have given the actress some nontoxic substitute. However, according to the complainant, none of these happened.