Russia's 'Silicon Valley' under prosecutors' fire over massive 'misuse of funds'
Published time: 30 Oct, 2013 20:58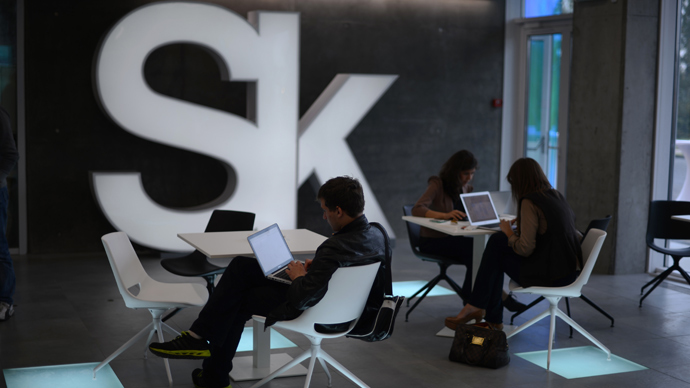 Millions of dollars are suspected to have been misused at Russian innovation center Skolkovo, the Prosecutor General's office said in a statement. Russia's fourth richest man, who runs the high-tech center, is believed to have benefited from the scheme.
The statement said that 50 billion rubles (US$1.56 billion) in government funds were transferred to the Skolkovo Foundation without proper control and with no specified targets. Part of the money was outlined in the statement as being wasted, with the examples provided putting the damage at hundreds of millions of rubles. 
Earlier, the same document placed on the website of the Prosecutor General's office stated that up to 125 billion rubles ($3.9 billion) could have potentially been misspent and embezzled at Skolkovo. This part of the statement, widely quoted by the Russian media and Forbes.ru, has since been removed for reasons not specified.

Skolkovo President Viktor Vekselberg - Russia's fourth richest man according to Forbes magazine's 2013 wealth rankings and owner of the large Renova Group conglomerate - was mentioned among those who allegedly benefited from a lax grant-issuing process.

"Seventeen grants for a sum of 3.6 billion rubles ($113 million) were distributed without any expert review, and in three cases, members of the grant commission, including the foundation president, had a personal interest," the prosecutors' statement claimed.

Construction of the center's facilities was conducted without proper licenses and papers confirming property rights, the statement added. Prosecutors then issued warnings to those in charge of the Skolkovo fund, urging them to compensate for damages and determine the party responsible.

A fund spokesman on Wednesday told RIA Novosti that Skolkovo received notification from the Prosecutor General's office, and that some of the listed violations have already been corrected. Additional checks and inspections are now being carried out in connection with some of the allegations, the spokesman added.

The Skolkovo Foundation, set up in 2010 by then-President Dmitry Medvedev, has been responsible for building a high-tech development hub near Moscow, which includes a business center, a science and technology institute, and a management school. The project has been described as an intention to showcase the drive to diversify and modernize the Russian economy. 
Earlier in 2013, the fund became involved in the embezzlement scandal, following an inspection by Russia's Accounts Chamber. In February, criminal investigations were opened against two senior Skolkovo executives over the alleged embezzlement of $800,000. The investigations were followed by raids at the fund's offices in April, along with the questioning of several top officials, including Vekselberg.