Farewell, Shuttle! Last Atlantis mission over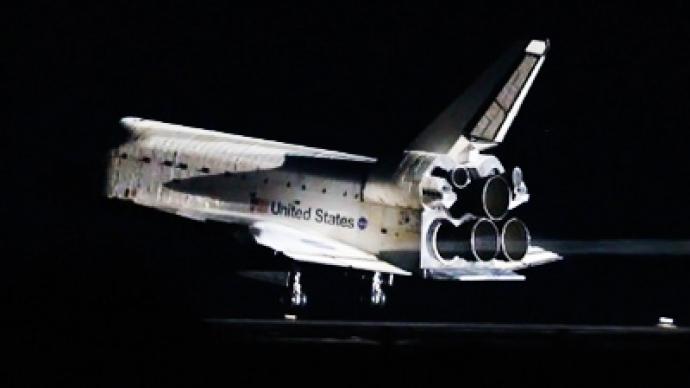 The Space Shuttle Atlantis has successfully finished its last space mission. Now the three decades-long program of the American reusable spacecraft is over.
Atlantis with four astronauts onboard has landed at the Kennedy's space center in Florida after a 13-day trip to the International Space Station (ISS).It was the spaceship's 33rd mission and 135th mission for all the shuttles.With Atlantis grounded, it is Russia's sole responsibility to provide manned spaceflights for at least two years. Russian Soyuz spacecraft will be delivering space explores to and from the ISS. NASA has already booked tickets for its astronauts until 2016.
You can share this story on social media: