Atlantis shuttle launched to glory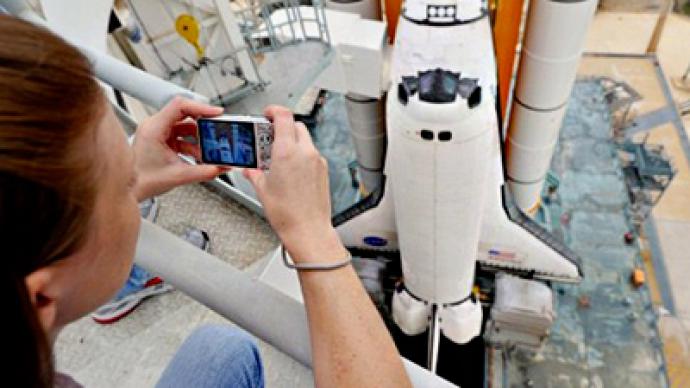 NASA's last space shuttle, Atlantis, has blasted off on its last-ever space flight. The historic liftoff took place on Friday, 30 years and three months after the first shuttle flight.
It is the 135th and last shuttle mission to space.Thousands of people gathered near Kennedy Space Center in anticipation of seeing the final launch. Kennedy Space Center itself was packed with shuttle workers, astronauts and 45,000 invited guests, the maximum allowed.There was doubt over whether the launch would take place on time because of bad weather conditions. Preparations for the flight, however, continued throughout the day, with 2 million liters of rocket fuel loaded into the shuttle's tanks.Four astronauts are flying the shuttle into orbit. Atlantis is bound for the International Space Station, making one final supply run. The flight will last 12 days. Provided the weather is good enough, Atlantis will return to Kennedy Space Center, where it will end up on permanent display.The last flight of Atlantis marks the end of the space shuttle era for NASA, which has arrived at the decision to shut down the program and let the private sector find ways to get astronauts to space.The shuttles that have served their time will be passed to US museums. Huge financial expenses for shuttle maintenance, coupled with the shuttles' resource depletion, caused the termination of the program. The shuttle Endeavour had its final blastoff in May 2011.
William Anderson, an associate professor of economics at Frostburg State University in Maryland, told RT that the closure of the shuttle program will not affect the general US economy."Of course it is going to influence the people who are losing their jobs at the moment," he said. "But there is the other side of it. And I believe over time, it is going to be a plus. Lots of places are not going to feel this at all. There will be some talented people on the market looking for work, but they have skills that can be transferred elsewhere."
You can share this story on social media: