Sharapova Russia's richest sportsperson of 2009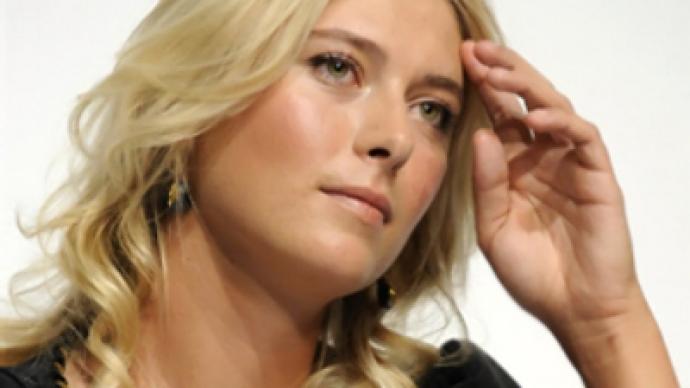 Tennis queen Maria Sharapova has remained Russia's richest sports identity, despite another disappointing season, writes the Russian Finans magazine.
Sharapova's revenues dropped to $24 million in 2009, but she is still leading the pack by a wide margin. In fact, tennis itself brought Sharapova a modest $900,000, with the rest coming from numerous advertising contracts. While for the other athletes who made it to the list, their sport is the main and sometimes the only source of income.
Basketball star Andrey Kirilenko has earned $15.1 million, which helped him retain the second spot. And the player dubbed in the NBA as "AK-47" may soon overthrow Sharapova if he moves from his current outfit Utah Jazz to the New Jersey Nets, owned by the Russian billionaire Mikhail Prokhorov.
All-time hockey all star Alexander Ovechkin has found himself on the third with $12 million. With his current contract remaining intact, the NHL star has significantly increased his advertising revenue.
Meanwhile, Ovechkin's "brother in arms", Evgeny Malkin, has reached fifth position, as his contract soared to $8.7 million per year. However, Malkin didn't exceed football star Andrey Arshavin, who made it to fourth with an amazing $11.25 million.
All in all, the list includes 16 ice hockey stars, five footballers, three tennis players and a basketballer.
You can share this story on social media: