Sex and World Cup 2010 – debating the rules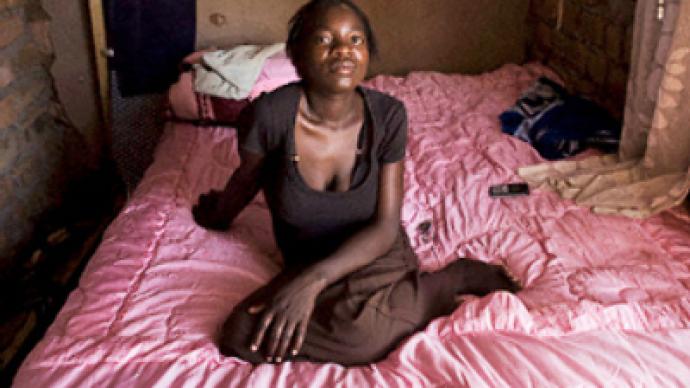 South Africa is busy preparing for World Cup 2010. Highways and mass transit are being expanded. Stadiums are being constructed. But at least one matter remains unresolved – commercial sex.
Some are appalled that the government would even discuss legalizing prostitution. Others say prostitution is a part of history and will definitely be part of the World Cup, so a realistic approach is needed.
Police, rape, taxes and safety
Former National Police Commissioner Jackie Selebi is credited as the first official advocate for commercial sex during the games. He argued that police would then be free to deal with more pressing issues.
George Lekgetho, a Member of Parliament, is also in support, saying "it is one of the things that would make [the World Cup] a success, because we hear of many rapes because people don't have access to [prostitutes]." If prostitution were legalized, he added, "that would bring us tax and would improve the lives of those who are not working."
Protection is also an issue. "The criminalization of sex work does not stop sex work from being a career," says Sex Workers Education and Advocacy Task Force. "It only makes it a career filled with insecurity and harassment…"
Officials in Durban suggested legalizing red light districts to provide safety. Instead of prostitutes prowling the city, luring and being lured into dangerous circumstances, there could be established and secure areas.
Opposition
The Family Policy Institute says Durban's city manager, Michael Sutcliffe, "trots out the same unproven theory that regulation of prostitution will clean up the industry."
"The facts," they say, "prove the exact opposite. Regulation opens the door for criminal syndicates to work hand in glove with corrupt government officials to make millions off the dehumanization and misery of women and children."
South Africa is already recognized as a source, transit, and destination country for trafficked people, and the potential of a significant increase is a top argument by opponents.
Dissent to prostitution includes valid issues for human safety, such as the spread of HIV in a land where there is plenty, but opposition is muddied with moral arguments.
Doctors for Life International (DFL) says "Prostitution is a hazardous occupation, harmful to the prostitute and her client as well as their families and society." Both prostitutes and clients are "at a constant risk of acquiring and spreading HIV/AIDS and other infectious sexually transmitted diseases."
They also claim "between 28,000 to 30,000 of South Africa's prostitutes are under the age of 18." Half of them are between 10 and 14.
However, as is often the case, DFL's arguments veer toward religion. "We believe the body is a temple created by God and should be respected… It was not made to be sold for sex at a price."
The public's say
That the government needs to address prostitution, one way or another, is common ground – but many object to moral arguments being the determining factor, noting that commercial sex is a means of survival in a country with high unemployment rates.
Christopher Gololo, a Member of Parliament, said the matter should be "thrown to the public" for debate.
Since then, South Africa's Law Reform Commission released a paper on adult prostitution, listing four reform options:
– Total criminalization
– Partial criminalization of some forms of adult prostitution;
– Non-criminalization; and
– Regulation.
Thereafter the issue was open for public discussion in June.
"The primary aim of the Discussion Paper is to consider the need for law reform… and to identify alternative policy and legislative responses that might regulate, prevent, deter or reduce prostitution," the Commission said.
Dellene Clark, the Commission's Secretary, says a draft report and legislative proposals will not be submitted until March 2011, meaning actions taken will do nothing to address World Cup 2010.
Clearly the debate will not die down any time soon, and sentiments are growing that immediate action needs to replace the circular arguments. Whether prostitution is legal or illegal, sex slavery will still exist and selling sex will still be risky.
The question lingers – if South Africa wants to be a stellar host, and do what is best for all concerned, how should commercial sex be handled during the World Cup?
Michelle Smith for RT
You can share this story on social media: