Secret service eliminates 2-meter-long threat to Kremlin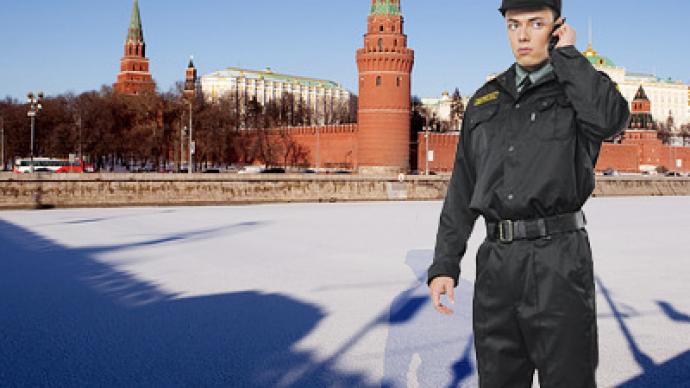 In an overnight special operation, agents of the Federal Guards Service, the FSO, eliminated the biggest ice threat they have ever faced - a two-meter-long icicle formed on the Spasskaya Tower at a height of 70 meters.
The record icicle formed on the five-pointed star that sits atop the tower after the frozen rain which hit Moscow last weekend. If it had fallen, it could have injured some of the tourists visiting the Red Square, spokesman for the FSO Sergey Devyatov told ITAR-TASS news agency.So the agents of Russia's counterpart to US Secret Service climbed the tower on Wednesday night and eliminated the menace. Now there are no life-threatening icicles in the Kremlin, Devyatov added.
You can share this story on social media: