Snowbusters will dig out your car for $50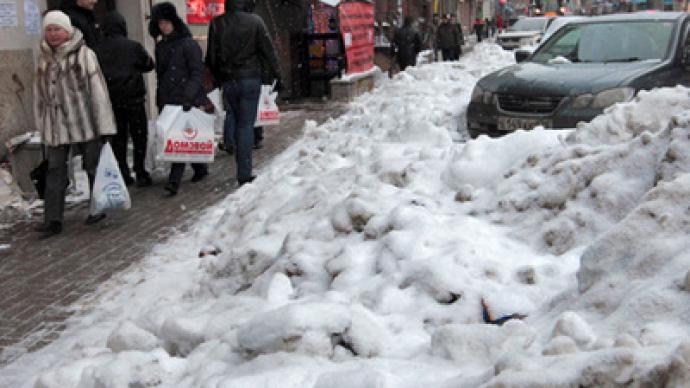 St. Petersburg entrepreneurs offering to clean a client's car covered of snow overnight has become an online hit.
Lately for many car owners in St. Petersburg, precipitation in the night means a lot of shoveling for morning exercise. Since the majority have no garage and park their vehicles in the street, a heavy snowfall turns the autos into large banks of headache for commuters.There is a whole market to explore, decided some entrepreneurs and published an online ad of their service. For a mere $50 "a professional snow cleaner will arrive at any time and free your car from the snow trap," it says.After a week of operations, the business seems to be a big success…at least in terms of online popularity. The community they created on a popular social networking service has almost 20,000 subscribers, an employee told St. Petersburg news website "City 812".Did many of them actually utilize the service? Yes. Two did. Nevertheless, the snow cleaners remain enthusiastic. "Maybe our problem is too little snow so far?" they speculated.Snow is a hot topic with a political context for St. Petersburg residents. Last year, the city's public services failed to clean the streets promptly after a particularly heavy snowfall, and Governor Valentina Matvienko faced fierce criticism for this. This year, the authorities are underperforming as well, critics say.
You can share this story on social media: