'Server that changed the world': WikiLeaks raises $33k for original whistleblowing hardware
Published time: 12 Sep, 2013 22:27
Edited time: 14 Sep, 2013 17:34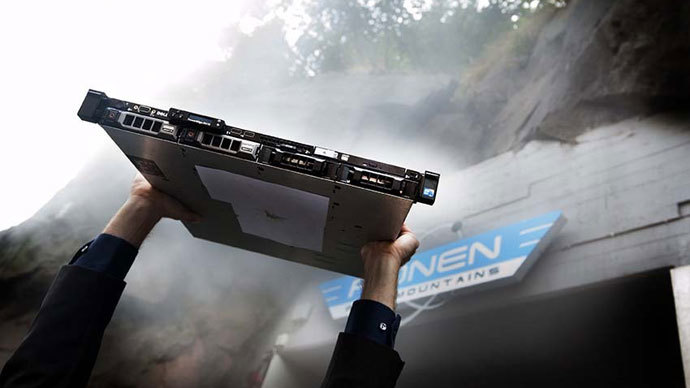 The computer server used by the anti-secrecy group WikiLeaks when it disclosed documents related to the wars in Afghanistan and Iraq in 2010 has been sold for $33,000.
Bahnhof, the Swedish internet firm that hosted WikiLeaks at the time of the 2010 leak, sold the Dell server in an online auction on eBay. Bahnhof Chief Executive Jon Karlung said all of the data had been erased from the equipment, which he described as a "relic of our time," and it includes a signature of the WikiLeaks founder.  
"We can of course prove to the buyer that the server was indeed WikiLeaks'," Karlung wrote in the product description. "We have the signature of Julian Assange on the hosting contract, where the ID of this particular server is noted. As CEO I talked to him myself a couple times when he called to inquire about our servers." 
The seller assured bidders that in order to effectively erase all the classified data from the server the company used a "maximum security (but slow) 35 pass sanitize method" that "stops both software and hardware recovery tools."
Karlung went on to state that half of the proceeds from the auction would be donated to the 5th of July Foundation, which advocates for privacy online, and half to Reporters Without Borders, a group dedicated to media freedom. He did not reveal the buyer's identity, only revealing it was a non-Swedish national. 
WikiLeaks commented on the sale on Twitter, denying that Bahnhof was the group's internet company when WikiLeaks published over 700,000 diplomatic cables from the US State Department.
"Sweden's Bahnhof was not used for WikiLeaks Cablegate. It was used for the Iraq War logs, along with PRQ and providers in other countries. Bahnhof did not seek permission to auction the WikiLeaks server or to use it for marketing purposes, or to send the proceeds to others," WikiLeaks wrote. 
"We support RSF. We do not support Bahnhof exploiting the privacy and good name of their clients for marketing purposes. Bahnhof falsely claims that the server being auctioned was 'WikiLeaks primary web server'. It was not."

Chelsea Manning, the US soldier who leaked the information to WikiLeaks, was sentenced last month to 35 years in prison for making the largest illegal disclosure in US history. Assange has spent the past year in the Ecuadorian Embassy in London to avoid extradition to Sweden, where he is wanted for questioning on sexual assault allegations.
"I believe this box has a highly symbolical value," Karlung said. "In a way, it is kind of an artifact, an object that has made a mark on world history."