Yule be sorry: Saudi police foil attempt to celebrate Christmas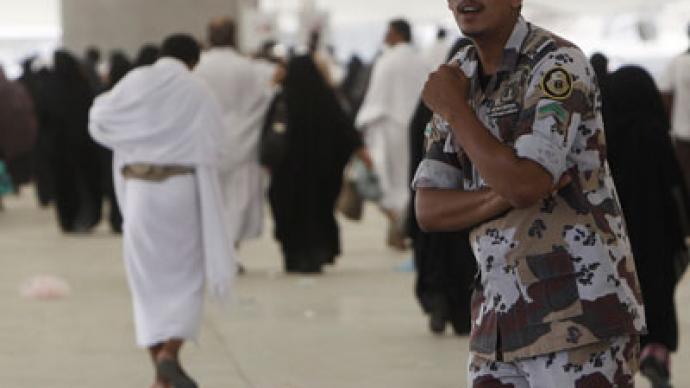 The religious police in Saudi Arabia have raided a house in the Al Jawf Province and arrested 41 people, who were "plotting to celebrate Christmas," a police statement said.
The police said that the detainees were Christian guests of an Asian diplomat, reports the Lebanese newspaper Al-Akhbar.There were also a Saudi Arabian and an Egyptian, both Muslims, present at the gathering. The police account says the host and the two Muslim guests were "severely intoxicated."It is unclear whether or not the people detained in the Wednesday night raid were released or face further prosecution.Saudi Arabia outlaws any religious practice except those in line with a strict version of Sunni Islam, the state religion in the theocratic monarchy. The authorities usually turn a blind eye to private ceremonies, but this policy is neither set in law nor observed at all times.The "virtue and vice" police, which enforce religious norms in the country, regularly launch crackdowns on Christians and Hindus living in Saudi Arabia.The attitude is encouraged by religious leaders, who justify the persecutions. Saudi Arabia's head mufti Sheikh Abdel Aziz bin Abdullah had previously condemned "invitations to Christmas or wedding celebrations," the newspaper says.
You can share this story on social media: