No Mexican heaven for Saadi Gaddafi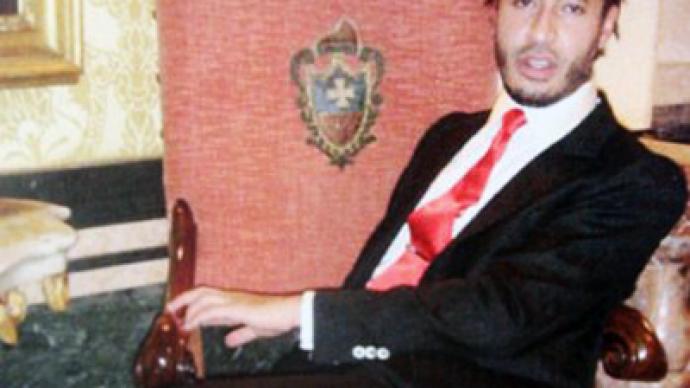 Muammar Gaddafi's son, Al-Saadi, and his family had to call off their plan to settle in a Mexican paradise after Mexican authorities pulled the plug on a covert operation to smuggle the colonel's family into the country using false names.
­Al-Saadi Gaddafi, who is currently under house arrest with his family in Niger, was reportedly plotting an escape to a comfortable asylum in Punta Mita, a city on Mexico's Pacific Coast. But local authorities managed to break up that operation "of international dimensions."
Mexican intelligence agents terminated the smuggling plan as early as September, the Associated Press reports.
Despite the freeze on most of the Gaddafi family's assets – or their transferral to the Libyan NTC – billions of Gaddafi dollars held around the world remain untraced. And apparently, Al-Saadi Gaddafi has access to at least enough of that money to finance a complex operation of moving his family to a mansion in Punta Mita, on the other side of the world.

A Canadian company, Can/Aust Security and Investigations International, was involved in the operation to bring Al-Saadi to Mexico. The company's CEO, Gary Peters, reportedly offered private security contractors some US $1,000 per day for the extraction mission.

Peters told the National Post that the Mexican authorities were aware of the operation and agreed to supply all the required documentation. However, there is no official confirmation that Mexican authorities really gave their support.
Can/Aust Security had previously been responsible for providing security services to Al-Saadi during his regular trips to Canada, and Peters was one of the designers of the Mexico escape plan.
After Tripoli was captured by Libyan rebels, Al-Saadi Gaddafi fled to neighboring Niger, but never reached Mexico. The mansion in Punta Mita is not registered in his name, but Gary Peters said he had been to the property twice while preparing the escape plan.