Scattered seed: Where are Gaddafi's children?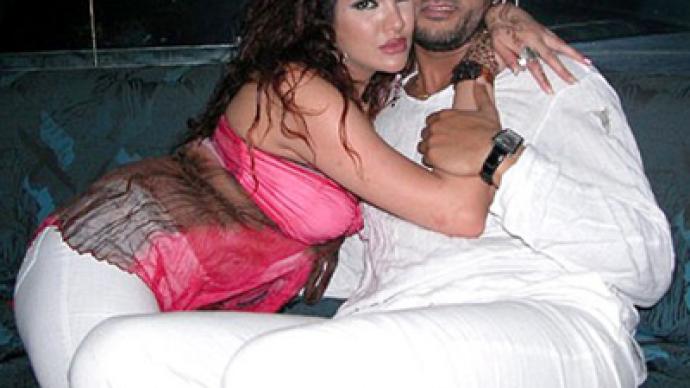 As news of Gaddafi's death spreads around the world, the attention shifts to his equally elusive children. With the rumor mill more active than ever, at least one of his sons has been reported dead. But what about the rest of his clan?
Colonel Gaddafi fathered eight kids, seven sons and one daughter, all loyal to him and his regime – and all sought after by members of Libya's National Transitional Council, or NTC. There have been frequent reports of the death and/or capture of at least half the Gaddafi children, but these were never confirmed.  There are even uncertainties about the one death that Gaddafi himself confirmed: that of his son Saif al-Arab, who was reported killed in a NATO airstrike earlier this year. Anti-Gaddafi forces expressed disbelief at the reports, despite the fact the colonel held a lavish public funeral for his son, burying him wrapped in a green Gaddafi regime flag, with thousands of his supporters in attendance. Some in the West say Saif al-Arab has gone into hiding somewhere in Europe, possibly Germany, where he lived for five years prior to the revolution in Libya. Another one of Gaddafi's sons was reportedly killed in the same attack as his father, but a Libyan minister has dispelled those rumors, claiming instead that Saif al-Islam is in hospital being treated for injuries. A graduate of the London School of Economics, Saif al-Islam was once seen as Gaddafi's successor. The NTC has in the past frequently claimed they have captured the colonel's second-eldest son, but Saif al-Islam has always reemerged within the loyalist forces. His position unwavering, he told RT in an interview that "the country is a like a piece of cake for them – it is rich, it has gas, oil and money, so they must kill my father to get the cake. What they don't understand is that the fighting will not stop if my father goes. Libyans will continue fighting until one day the country will be back to the Libyans". But whether he is wounded or captured, as some reports suggest, he won't be able to continue the fight – as he is wanted by the ICC for crimes against humanity. Yet another one of Gaddafi's sons whose fate was unclear until October 20th is Motassim. During the entire length of the conflict in Libya, Motassim, who was once the national security advisier, has kept out of the public eye, so his whereabouts and condition were a mystery.  It has been confirmed, however, that he was killed in the same attack that killed his father. Not all of the Colonel's kids chose to stay in the country when the fighting broke out. Some, like his infamous daughter Aisha, nicknamed 'the Claudia Schiffer of North Africa", have reportedly escaped to Algeria. There, the 30-year-old lawyer who was part of Saddam Hussein's defense team, is rumored to have given birth to a daughter. Aisha fled Libya in August, but prior to that had appeared at several pro-Gaddafi rallies across the country – despite her father's wishes. Along with Aisha and her mother Safi, two of his sons, Hannibal and Mohammed, are also reportedly in Algiers. The former, referred to as 'a ne'er-do-well with a checkered history' in a US cable leaked by Wikileaks, was at the root of a diplomatic scandal with Switzerland. In 2008, he and his wife were detained by police in a hotel in Geneva for allegedly mistreating hotel employees. They were later released and the charges against them dropped, but Libya still halted oil exports to Switzerland and withdrew millions from Swiss bank accounts. Mohammed is Muammar Gaddafi's eldest son from his first marriage. He occupied several important position under his father's rule, including heading up the Libyan Olympic Committee and the National Telecommunications Company. He was captured by anti-Gaddafi forces in August and surrendered, but was later released and managed to flee the country with his sister and some other relatives. Yet another of Gaddafi's sons whose fate remains unclear is Khamis. When fighting broke out in his native Libya, he was on a US State Department-sanctioned trip across the country, which was hosted by an American company. A respected soldier, he was in charge of an elite military brigade responsible for protecting the regime. NTC officials have announced his death at least three times since the beginning of the conflict, but he appeared on TV almost immediately after those statements, disproving the rumors of his death. NATO forces have recently said they have no confirmation of his whereabouts and condition. Gaddafi's seventh son, Al Saadi, fled to neighboring Niger in September. According to local officials, he is under surveillance, but will not be extradited for fear of his not getting a fair trial. It is reported that he held lengthy negotiations with the NTC in order to stop the fighting just before he fled, but it is uncertain whether the idea of his father's surrender was ever on the table. Mostly known for his love of football, Saadi was briefly a professional player in Italy's Serie A, but in 2007 turned his attention to business prospects in his native Libya.
You can share this story on social media: