Russia's space pioneer celebrates 95th birthday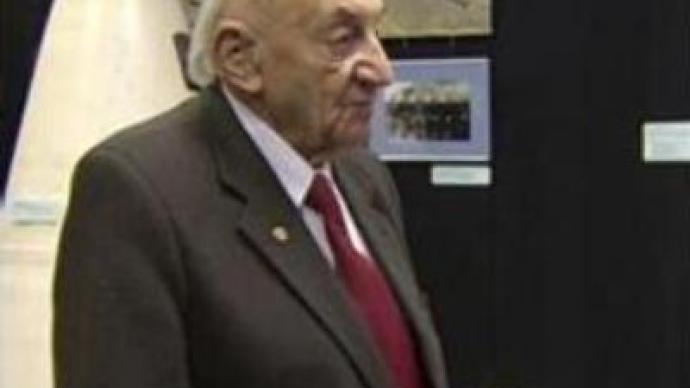 Russia's space pioneer, Boris Chertok, is celebrating his 95th birthday. He contributed enormously to the country's space programme and is the man behind the development of control systems for almost all Soviet-era spacecraft.
He may be 95, but Mr Chertok's mind is as sharp as ever. Nowadays, he is working for the Russian space corporation Energia and writing memoirs. His published books span decades and are a key source of Soviet and Russian space history.Throughout his life, Boris Chertok has known many failures, but even more successes.He was a friend and chief assistant to the legendary Sergey Korolyov, the father of the Soviet space programme. The talented control engineer, Boris Chertok joined Korolyov's team in 1946. He developed control systems for all the rockets, manned spacecraft and scientific satellites produced by the bureau.
"An idea like space exploration only becomes a reality when it acquires the support of the masses,"
said Boris Chertok. It was because of this support that milestone projects came one after another, opening a new space era.In 1957, the Soviet Union launched the world's first artificial satellite. In 1961, Yury Gagarin became the first man to fly to space. Three years later, the nation surprised the world by sending a multi-member crew into orbit. 1986 saw the launch of the space station Mir. Since the early nineties, the country has created modules and shipped supplies to the International Space Station.
"The collapse of the Soviet Union had a crucial impact on science and many fields of industry. But the space industry has survived,"
stressed Boris Chertok.His words are proved by the fact that Russia now accounts for more than a third of the world's launches.Mr Chertok said space exploration is one of the country's strongest sectors.
"The further progress will only be possible if the supporting industries are restored. This should be done on the basis of the latest scientific and technological achievements,"
he remarked.
You can share this story on social media: