Russian society split over death penalty ban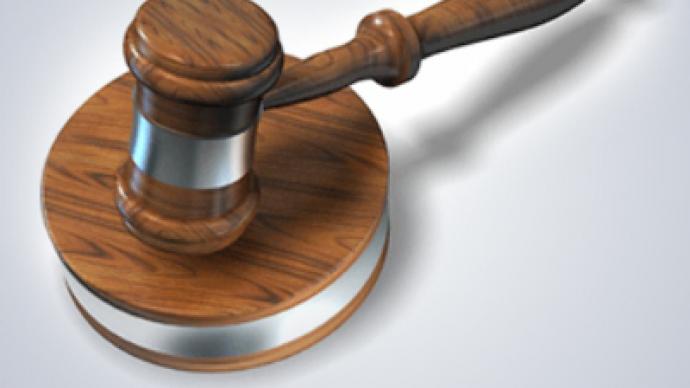 As top Russian court instance on Thursday ruled to prolong the death penalty ban in the country, many Russian politicians still can not agree, whether capital punishment is good or bad for the nation.
Liberal Democratic Party thinks death penalty must exist in Russia.
"We believe our contention has been upheld: the death penalty is a necessity in view of the modern conditions of Russian society's development – it must serve as an impediment for potential criminals," Igor Lebedev, leader of Liberal Democratic Party in the State Duma, told RIA Novosti news agency.
In addition, the party supports the death penalty to punish those who have been found guilty of corruption. Lebedev admits that he will be voting against ratifying the 6th protocol of the EU Human Rights Convention, which bans capital punishment.
"The final banning of the death penalty in Russia contradicts its national security and interests," claims Ivan Melnikov, vice-speaker of the State Duma and a member of the Communist Party of the Russian Federation.
"We have always believed that the death penalty must exist in some cases. Every instance should rely on a current situation and on public opinion. We have big problems with criminal cases in our country, and the crisis only makes it all worse," he told the ITAR-TASS news agency.
Additionally, the majority of society doesn't support this ban, he added.
Melnikov also claims, "We stand for taking steps internationally to explain our position about the necessity for the death penalty, and to find compromises."
However, the Russian Orthodox Church approves the banning of the death penalty, believing it is a well-chosen step and it shows the humanity of Russian society.
"It would be better if the society lived without the death penalty. It makes people more humane and gives enough time to criminals to be convicted of sin," says priest Vsevolod Chaplin.
He also admits that, probably, society in Russia is strong enough to refuse the death penalty, but at the same time strong enough to suppress any crime.
He guesses that the ban will not serve as a barrier for the government to "protect peaceful and good-minded civilians from infringement on life, health and property."
"The law must be fair, especially as it is subject to terrorists, criminal groups' leaders and those who violate and kill children, and also those who must be isolated from society," said Chaplin.
The punishment of death penalty is too soft for terrorists, rapists and other criminals, who have committed other grave crimes, thinks Chechen President Ramzan Kadyrov.
He suggests a life sentence in facilities with the harshest regime is what they should get.
"I think the punishment for terrorism and other grave crimes that lead to human casualties should be extremely harsh. But it's not the death penalty as the bandits, who are ready kill dozens, hundreds of people by blowing themselves up, are dreaming about death and it's not a punishment for them," Kadyrov told RIA Novosti news agency.
There are other groups of criminals who commit crime pursuing other purposes, Kadyrov admitted, but the death penalty won't solve the problem with such people either, the President said. Kadyrov underlined, there is no room for mercy when dealing with any criminals.
"It's funny to speak about humanity in regard to a criminal whose deeds lead to death and the suffering of people, but I think that the death penalty can't solve the problem of battling criminality. Conditions that promote the elimination of this as a fact need to be created," Kadyrov said.
Russia's Constitutional Court extended its moratorium on the death penalty on Thursday, as it was set to expire on January 1, 2010.
The Chairman of the Constitutional Court, Valery Zorkin, claims that after this decision was taken, capital punishment was banned in the country, in spite of the 6th Protocol for EU Human Rights Convention which forbids the death penalty and has not yet been ratified by Russia.
You can share this story on social media: