Two Russians among hostages released by Syrian rebels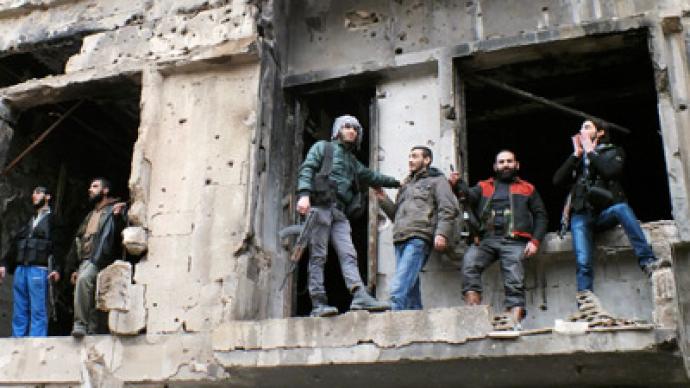 Syrian rebels have freed several hostages, including two Russians and an Italian, in exchange for their fellow fighters, the Russian Foreign Ministry said.
The hostages were identified as Russian nationals Viktor Gorelov and Abdessattar Hassun, who also has Syrian citizenship, and Italian citizen Mario Belluomo. The three were taken prisoner on December 12, 2012, while traveling from the Syrian city of Homs to the port of Tartus. All three hostages were workers with the Hmisho Steel Company.The freed prisoners are all safe and in good health, and have been transported to the Russian Embassy in Damascus, the ministry said, adding that "the Italian citizen who was kidnapped with them will be handed over to the Italian authorities through the Syrian Foreign Ministry."The location and status of the hostages was unknown for several weeks. The captors contacted Hmisho Steel and demanded a $700,000 ransom; no political demands were voiced. It was unclear whether any money was paid for their release.The foreign ministry has advised Russian citizens against traveling to Syria, which is enduring a 22-month-long armed conflict between government troops and rebel forces. Kidnappings for political gain or financial profit have become common in Syria, as no authority is able to maintain order.In October 2012, a group of Syrian gunmen kidnapped Ukrainian journalist Ankhar Kochneva. The group threatened to execute her as a spy, and demanded a ransom as large as $50 million. Kochneva remains in rebel captivity.
You can share this story on social media: